Kagiso Rabada was the sole standout with the ball at the IPL as Proteas bowlers struggled to assert themselves or spent the entire tournament sidelined. RYAN VREDE analyses their contributions.
I wrote with some concern about the bowling situation halfway through the tournament. At that stage, Rabada had not yet found his groove and hadn't yet justified being paid nearly R50,000 per delivery.
He showed his class as the tournament reached deeper, but none of his Proteas teammates were able to keep pace. It is telling that after Rabada, the tournament's third-highest wicket-taker, the next best is all the way down in 35th spot.
Compounding the Proteas' situation, Tabraiz Shamsi and Keshav Maharaj, who are almost certain to be part of the T20 World Cup squad, weren't picked up in the draft.
It matters that the Proteas bowlers are playing with and against the world's elite batsmen. This is not the only way to develop one's game, but it certainly is a significant one.
Kagiso Rabada (Punjab Kings) 
Overs: 48, Maidens: 0, Runs: 406, Wickets: 23, BBI: 4-33, Ave: 17.65, Econ: 8.45, SR: 12.5
That Rabada bowled 20 fewer overs than the tournament's leading wicket-taker, yet took just four fewer wickets, speaks to the quality of the Proteas quicks' tournament.
Those performances are consistent with what Rabada has produced in the past two editions of the tournament, which underpinned why the Kings paid nearly R19 million for him at the auction.
He has grown into an elite T20 bowler, and the Proteas will hope he carries this form into the World Cup in October.
Highlight: His 4-33 against the eventual champions the Gujarat Titans was intelligent, controlled, quick and tactically spot on. It included the wicket of the dangerous Wriddhiman Saha and Rahul Tewatia, while he restricted the dynamic duo of David Miller and Hardik Pandya.
Anrich Nortje (Delhi Capitals)
Overs: 22.2, Maidens: 0, Runs: 217, Wickets: 9, BBI: 3-42, Ave: 24.11, Econ: 9.71, SR: 14.8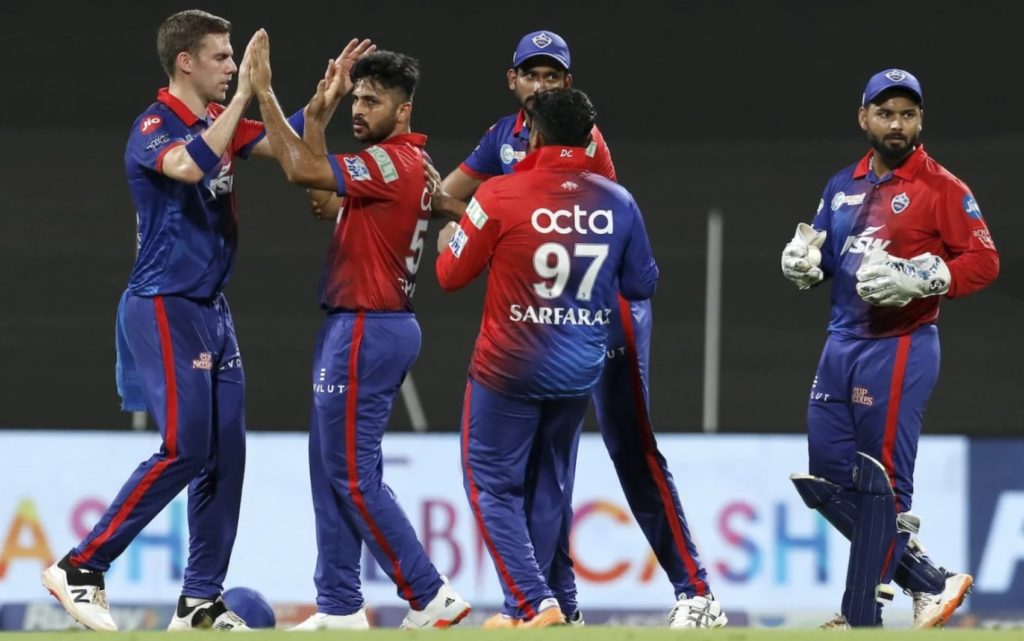 I feel for Nortje. He returned from a serious injury and just never looked like his potent self. Things looked encouraging in his first hit-out against the Sunrisers. He bowled quickly and with trademark intelligence and discipline, knicking off Kane Williamson in the process.
However, he never got close to that standard again in the tournament. He took three wickets in the next match, but his overs cost nearly 11 runs each. He faded as a force as the tournament progressed, playing just six of the Capitals' 14 matches.
Highlight: On his return from injury in the Capitals' first match, he took just one stick but looked like he'd hit the ground running. His line and length were spot on, while he regularly sent them down in excess of 140 clicks.
Marco Jansen (Sunrisers Hyderabad)
Overs: 32, Maidens: 0, Runs: 274, Wickets: 7, BBI: 3-25, Ave: 39.14, Econ: 8.56, SR: 27.4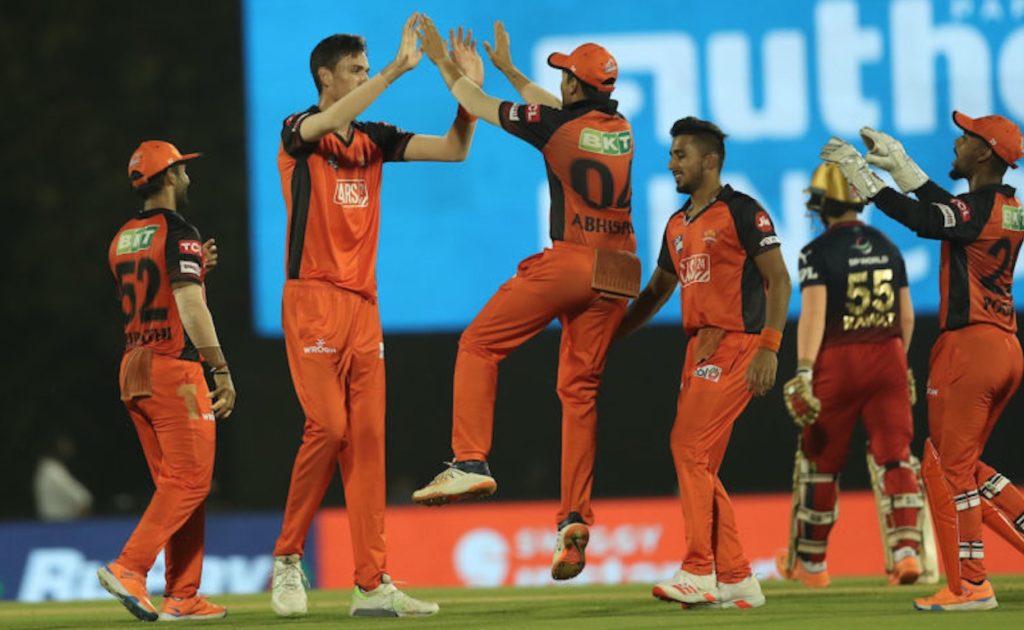 Any appraisal of Jansen must take into account that he just turned 22 years old. He is primarily a bowler who can bat, and viewed through this lens, his performances with the ball were good.
Jansen clearly has to develop a degree of patience that eludes him at present. He often appears to be trying too hard to make something happen. This will come, as will a broader attacking arsenal. This is not to say that his current stock is weak. It isn't and this, in my opinion, makes him the most exciting young talent in South African cricket at present.
His IPL experience will speed up his development and it will be interesting to see how that exhibits itself in the upcoming T20I series against India and at the World Cup.
It's hard to appraise his batting, given that he only batted thrice in his eight matches.
Highlight: It's clear that when Jansen is feeling it, not even the world's best have a rebuttal. This assertion was supported by his performance against RCB, where he took 3-25 in his four overs, including the scalps of Faf du Plessis and Virat Kohli.
Dwaine Pretorius (Chennai Super Kings)
Overs: 21, Maidens: 0, Runs: 210, Wickets: 6, BBI: 2-30, Ave: 35.00, Econ: 10.00, SR: 21.0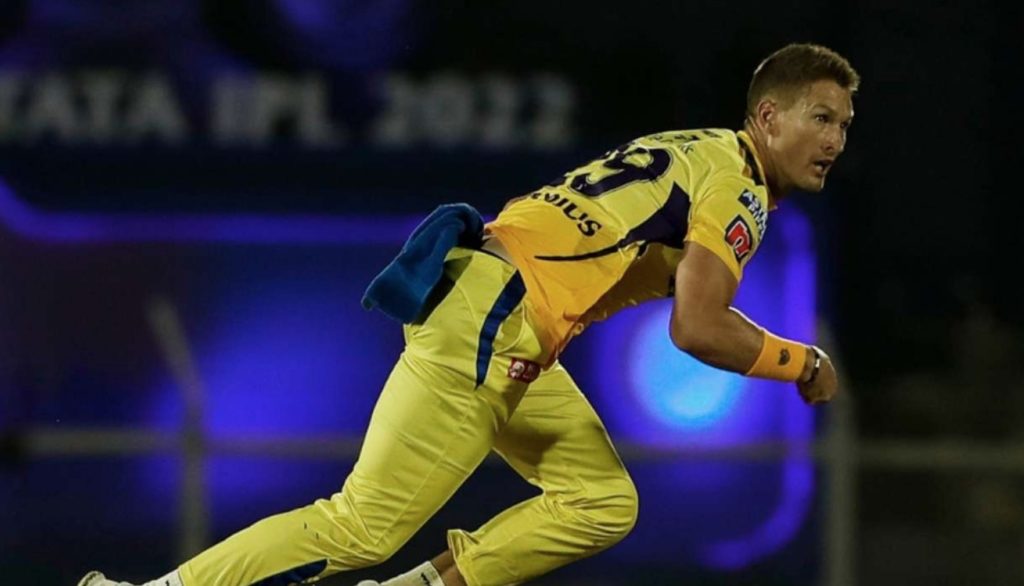 Pretorius' performances must be informed by the context of him bowling the bulk of his overs at the death. He struggled at times but was largely dependable.
Pretorius is the Proteas' premier all-rounder and will fill the death-bowling role in Australia at the World Cup. Viewed in this light, the experience gained at his maiden IPL, and in the 10 matches that precede the World Cup, will prepare him for this task.
This can't be said about how he was deployed as a batsman. Pretorius often came in at Nos 8 or 9, and often deep in the batting innings. To make an absolute judgement on him would be unfair.
Lungi Ngidi (Delhi Capitals)
Ngidi was bought for R1m at the auction, which should have been an indication that he was unlikely to feature often. He carried drinks for the duration of the tournament, which is problematic for the Proteas, for whom Ngidi has become a regular starter.
He'll have to rely on game time in the lead-in to the World Cup to regain his sharpness, but it is regrettable that he wasn't able to develop his skills against the best batsmen on the planet.