All Blacks skipper Sam Cane should be dropped for the July series against Ireland, say Kiwi greats Sir John Kirwan, Jeff Wilson and Mils Muliaina.

Ten current or former Proteas players were picked up at the IPL auction (the Delhi Capitals retained Anrich Nortje and Tristan Stubbs got a late call-up from the Mumbai Indians), while 23 went unsold.   
There were strong contributions from a clutch of batters, but there was a disconcertingly mediocre return from most of the bowlers (more on this in the second part of the series).  
David Miller (Gujarat Titans)

Innings: 16, Not out: 9, Runs: 481, Highest score: 94*, Average: 68.71, Strike rate: 142.72
It's worth remembering that Miller wasn't snapped up until deep into the two-day auction. However, his magic was irrepressible and it felt fitting that he was at the crease when his Titans won the IPL. He was dismissed just seven times in 16 innings and was often the reason his team posted or chased down imposing scores. It wasn't that long ago that his IPL future hung in the balance when the Kings XI Punjab released him in 2019 and he played just one match for the Rajasthan Royals in 2020. But he has found his home at the Titans, and, under the tutelage of Gary Kirsten, has become one of the tournament's most dangerous batters. 
Highlight: His unbeaten 94 off 51 deliveries against the Chennai Super Kings was excellent, but his 68 off 38 deliveries, including taking 18 off the first three balls of the final over (when needing 16 to win) got the Titans into the final was the standout performance. 
WATCH: Killer Miller smashes 6, 6, 6
Quinton de Kock (Lucknow Super Giants) 
Innings: 15, Not out: 1, Runs: 508, Highest score: 140*, Average: 36.28, Strike rate: 148.97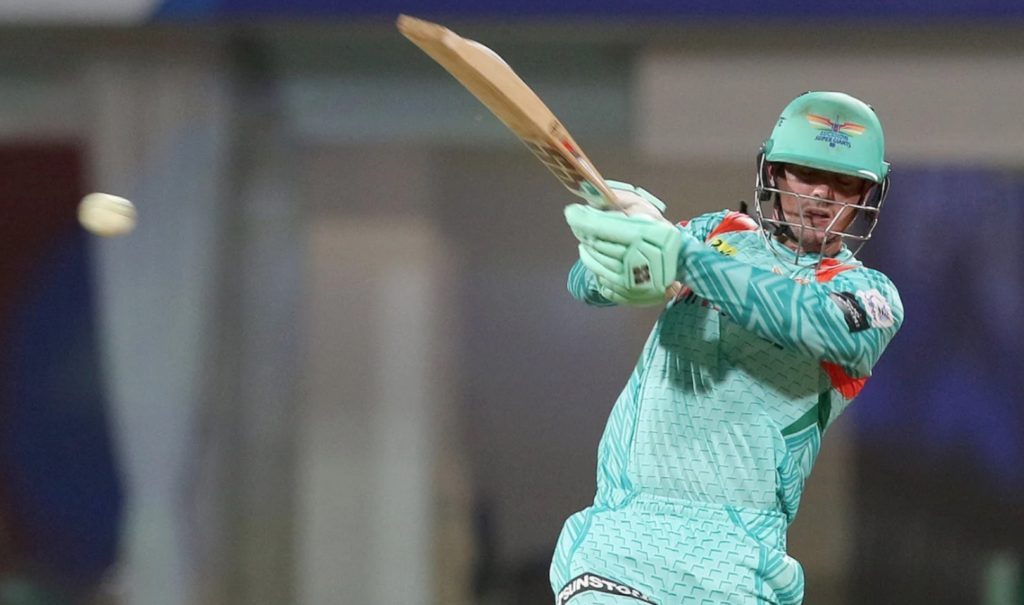 South Africa's top run-scorer in the tournament, De Kock also finished with the second-highest strike rate of the top-10 batters. This underlined his threat. Few batters had his presence at the crease, and he is among an exclusive group who were able to single-handedly define a match. De Kock finding form in a World Cup year bodes well for the Proteas. His contribution at the top of the order will be central if they hope to break their major trophy duck in Australia. 
Highlight: He smashed an unbeaten 140 off 70 balls, including 100 runs in boundaries, against the Kolkata Knight Riders. When De Kock gets into that zone, no bowler in the world has a rebuttal. 
WATCH: De Kock's epic IPL century
Faf du Plessis (Royal Challenges Bangalore)
Innings: 16, Not out: 1, Runs: 468, Highest score: 96, Average: 31.20, Strike rate: 127.72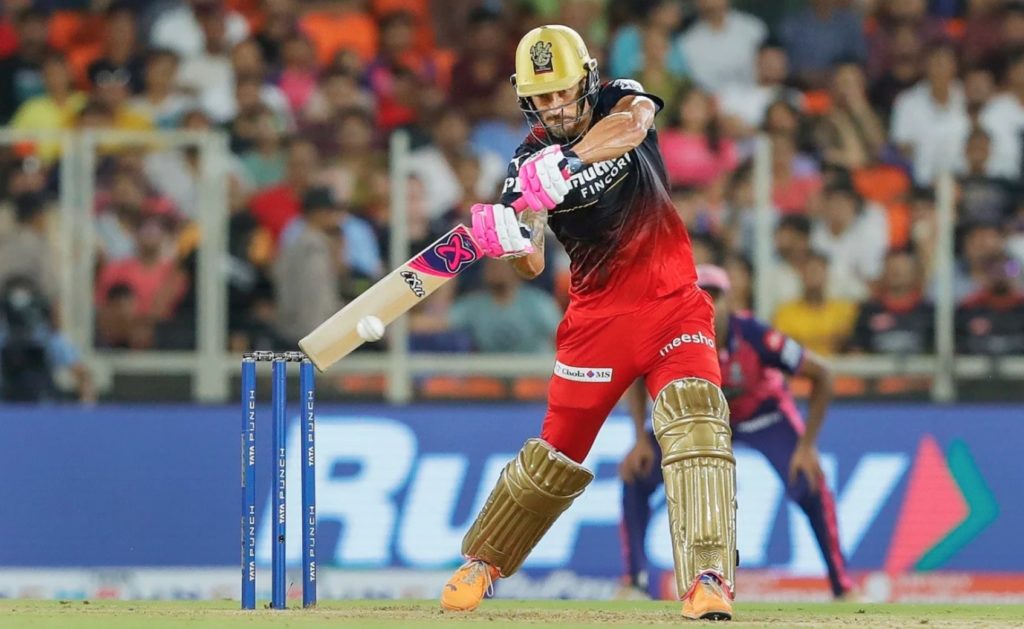 Du Plessis' T20 form endures through yet another edition of the IPL. He finished as the tournament's seventh-highest run-scorer – the fifth time in five seasons he has ranked in the t0p 10.
Tactical versatility has marked his T20 career in recent history and was a feature of his IPL campaign once more. His ability to consolidate an innings by rotating the strike if early wickets fall is matched by a penchant for fast starts and sustained attacks.  
Add to this his excellent fielding, mature leadership and granite temperament, and you wonder just how the Proteas selectors continue to ignore him. He should open the batting with De Kock at the World Cup in Australia. Anything else would be an indictment on the selectors' competency. 
Highlight: His 96 against the Super Giants as wickets fell around him (no RCB batter scored more than 26 and no batter in the match got more than 42) contributed significantly to their victory. His mastery of the bowling was evidenced by the fact that 61 of those runs came on the off-side or to the mid-on region. He then dropped the hammer to equal his best-ever IPL score. 
Aiden Markram (Sunrisers Hyderabad)
Innings: 12, Not out: 4, Runs: 381, Highest score: 68*, Average: 47.62, Strike rate: 139.05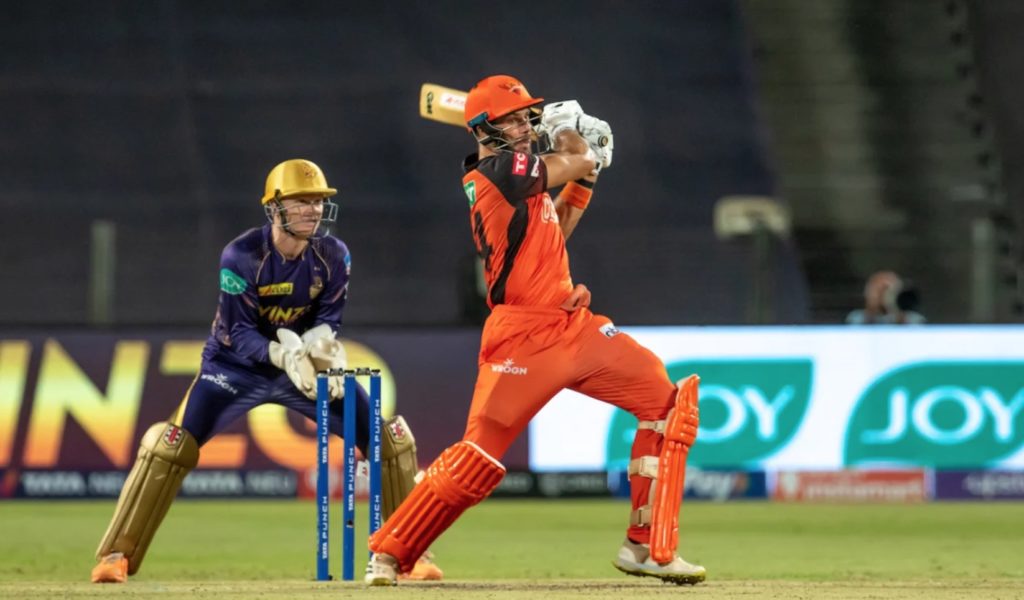 Markram's rise in T20 cricket in the past 18 months has been astounding. He forced his way into the World Cup squad through a series of excellent performances, after looking in from the outside. He then repaid the faith placed in him at the format's showpiece tournament, his consistency there elevating him to No 3 in the rankings. 
An IPL deal followed, and considering the Sunrisers Hyderabad picked him up for just R5.2 million, Markram represents a high-yield investment for them. 
Exposure to the world's best T20 bowlers, and the varied surfaces he played on, would have further developed his game. This will directly benefit the Proteas, for whom he is likely to bat at No 4 at the T20 World Cup. 
Highlight: His 56 against the Titans, who boasted the best bowling attack in the tournament, attests to what he is capable of when his talent soars. 
Dewald Brevis (Mumbai Indians) 
Innings: 7, Not out: 0, Runs: 161, Highest score: 49, Average: 23.00, Strike rate: 142.47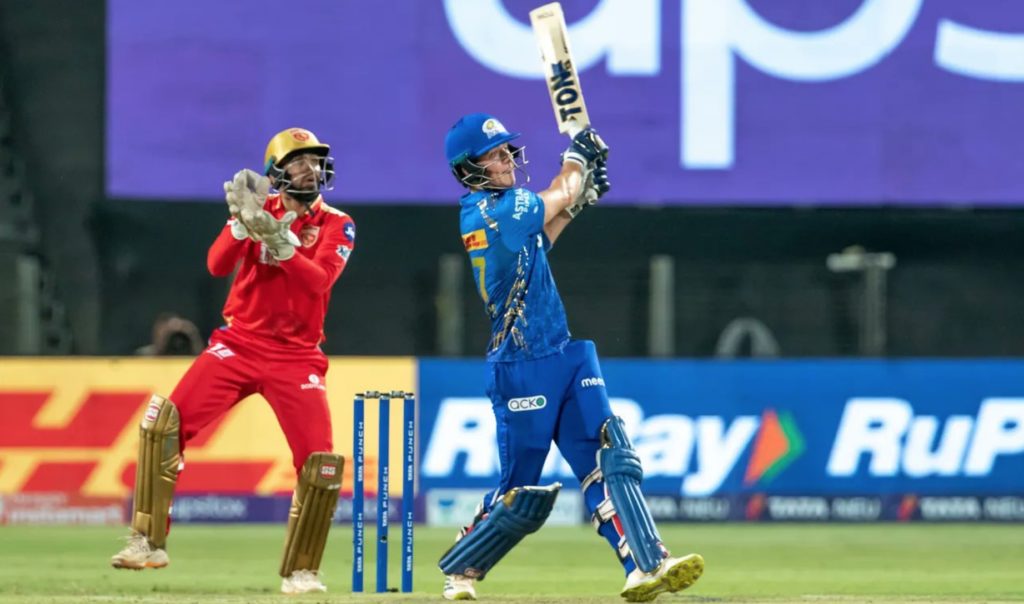 This kid is so special. His numbers betray his talent, but to measure him by statistics alone is short-sighted. 
Remember that he was still at school a year ago, has not played a first-class match yet and went for R6m at the IPL auction, a sum that would heap crushing pressure on the vast majority of 18-year-old cricketers. 
To perform in the manner he did speak to his mental constitution and immense talent in equal measure. Like his cricket hero, AB de Villiers, there is no part of the ground he can't access at will. Experience will help rid him of the inconsistency that marks his current performances. When he matures, he is going to be a global superstar. 
Highlight: I was tempted to go with his first IPL innings, where he scored just 29, but had the presence of a veteran at the wicket. I've opted instead for his 49, against the Punjab Kings, which was testimony to his match-defining talent. He took Rahul Chahal for 4, 6, 6, 6, hitting cleanly down the ground irrespective of Chahal's attempts to change his length and flight. Notably, when he got on strike in that over, Mumbai needed 135 off 71 balls. When that over ended, the equation read 107 off 66. That is the Brevis effect. 
WATCH: Baby AB smashes 4, 6, 6, 6, 6 in IPL over
Rassie van der Dussen (Rajasthan Royals)
Innings: 3, Not out: 1, Runs: 22, Highest score: 12*, Average: 11.00, Strike rate: 91.67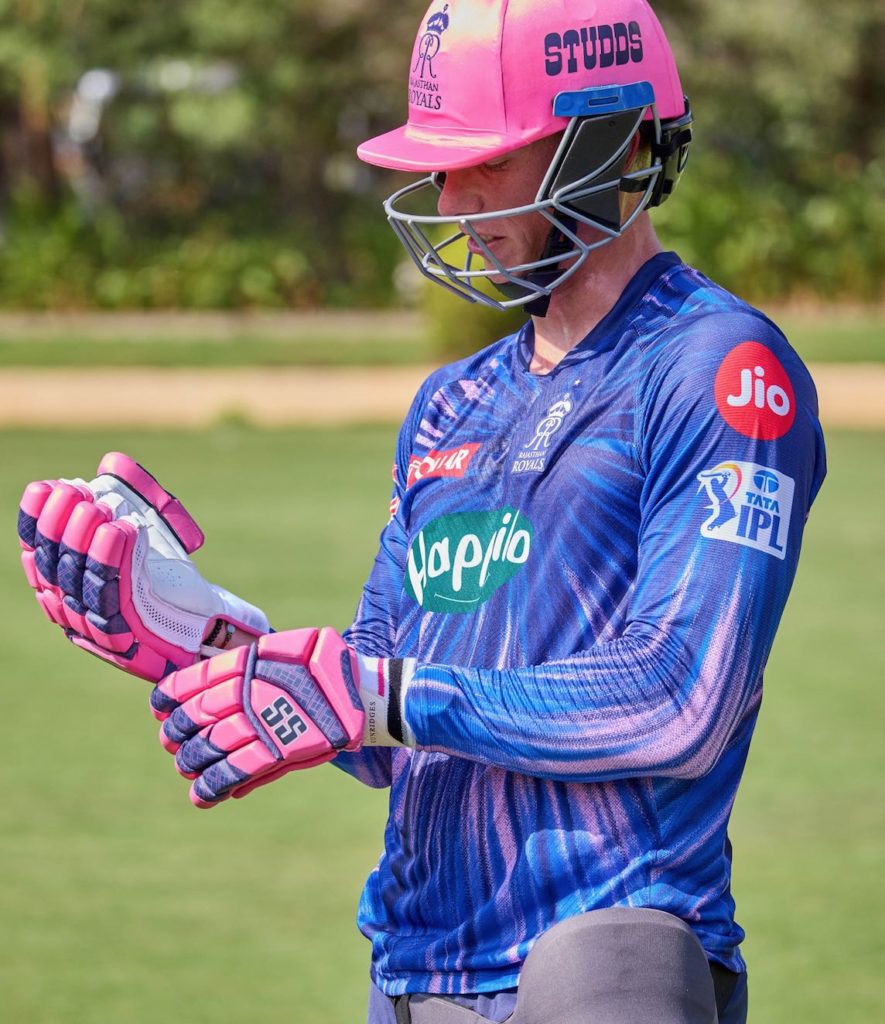 I felt for Van der Dussen. He had to unseat Sanju Samson, who finished as the tournament's ninth-highest run-scorer, or Devdutt Padikkal, a rising star in Indian cricket, to play regularly. Neither of those things happened and he spent the majority of the tournament carrying drinks. 
Van der Dussen is a formidable T20 player. His recent performances for the Proteas support that assertion (he averages 59 in his past five innings). So, the sight of him watching from the sidelines hurt. 
History suggests he would have repaid an investment in him. Instead, he'll have an opportunity to remind the Royals selectors of what they ignored when he faces India in the upcoming T20I series. 
Highlight: Scored 12* off 10 deliveries in a late-innings drive against the Dehli Capitals. 
Tristan Stubbs (Mumbai Indians)
Innings: 2, Not out: 0, Runs: 2, Highest score: 2, Average: 1.00, Strike rate: 50.00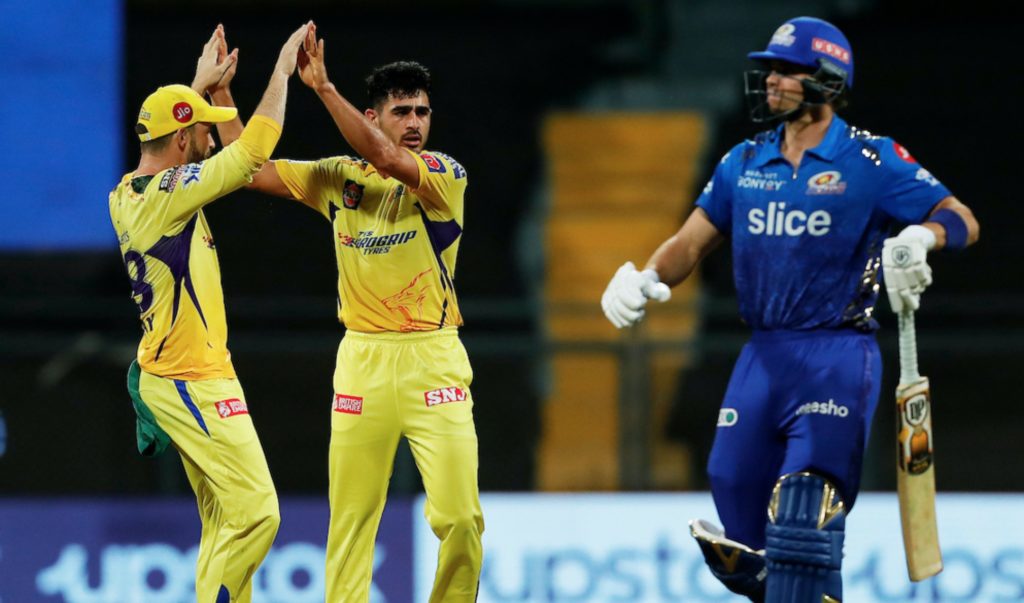 The 21-year-old earned a late t0urnament call-up from the Mumbai Indians off the back of an outstanding domestic showing. However, he didn't take either of the chances given to him, which was always going to be difficult to do. 
He has, however, been selected for South Africa's tour of India, and it will be interesting to see whether his talent translates on to the international stage.