The South African cricket fraternity has had to deal with the embarrassment of a World Cup exit at the hands of the Netherlands and their leadership not giving a toss about telling them why, writes RYAN VREDE.
The only thing more embarrassing than defeat to the Netherlands is insulting your public's intelligence by submitting a collection of lies, employing misdirection tactics and completely abandoning your responsibility to the game's primary stakeholders.
This has been the story of the Proteas' leadership in the days since they were dumped out of the tournament by a team ranked 14 places below them.
It started with head coach Mark Boucher intimating that the early start (10:30am) compromised them. This was a laughable excuse for an elite professional team.
Boucher rambled on: "They read the conditions really well and they adapted quicker than we did and they made it tough for us," he said. "We didn't bowl like we should have bowled but we didn't bat like I thought we should have batted."
But why, Mark? Why is it that opposition so inferior in all significant metrics were able to "adapt quicker"? And why did your team not meet basic performance standards with the bat and ball in a match that determined their fate?
None of Boucher's friends in the media asked him these questions, despite deficiencies there being central to their demise. It was a monumental failure of coaching and execution in equal measure.
On their return to South Africa, captain Temba Bavuma offered zero insight into the failure. He cut a dejected figure who was overwhelmed by the emotion of defeat. This is a very human condition, but the best leaders rise above the emotion and process it in ways that reflect self-awareness, the acceptance of responsibility, and an acute awareness of their duty to the people who've invested in them. Bavuma has failed in this regard.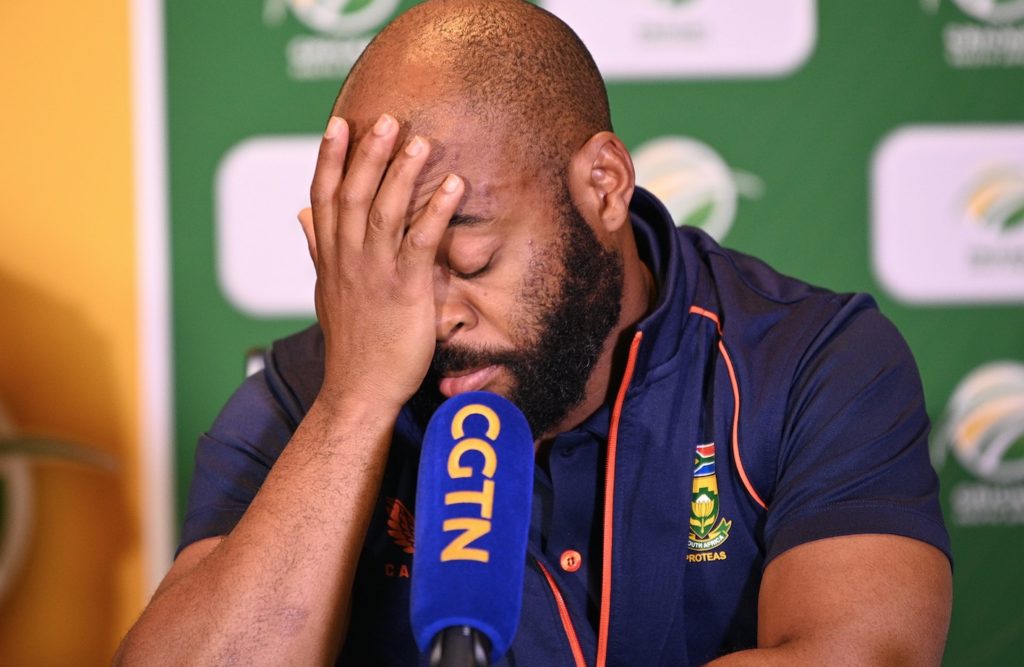 He insulted a superior player when he said of Reeza Hendricks' omission: "The last thing you want at a World Cup is giving someone a place who doesn't have the type of experience or someone who hasn't come across the emotions of the World Cup and expect him to do the business for the team."
Bavuma averaged 17.50 at a strike rate of 112.90 in the tournament. His team needed to win one of two matches to make the semi-finals, but, as a leader, he failed to arrest Pakistan's rebound from being 43-4 in the penultimate group match, then crumbled under the pressure exerted by the mighty Dutch. Telling Hendricks that he was being protected for his own good is pathetic.
Bavuma's leadership was offered as a defence for his retention by national convenor of selectors Victor Mpitsang. It is impossible to build a legitimate cricket argument for Bavuma if you apply standards of measurement that elite teams should. Instead, Mpitsang argued that his captaincy and fielding were "just as big" and compensated for Bavuma's chronic failure.
Two weeks ago, I wrote that by persisting with Bavuma, the Proteas selectors were willingly and consciously compromising their chances of winning a World Cup. Mpitsang was the key member of this group and failed to protect his team's best interest. More pertinently, he has failed to offer any satisfactory explanation for why that happened. There must be consequences for such deep incompetence.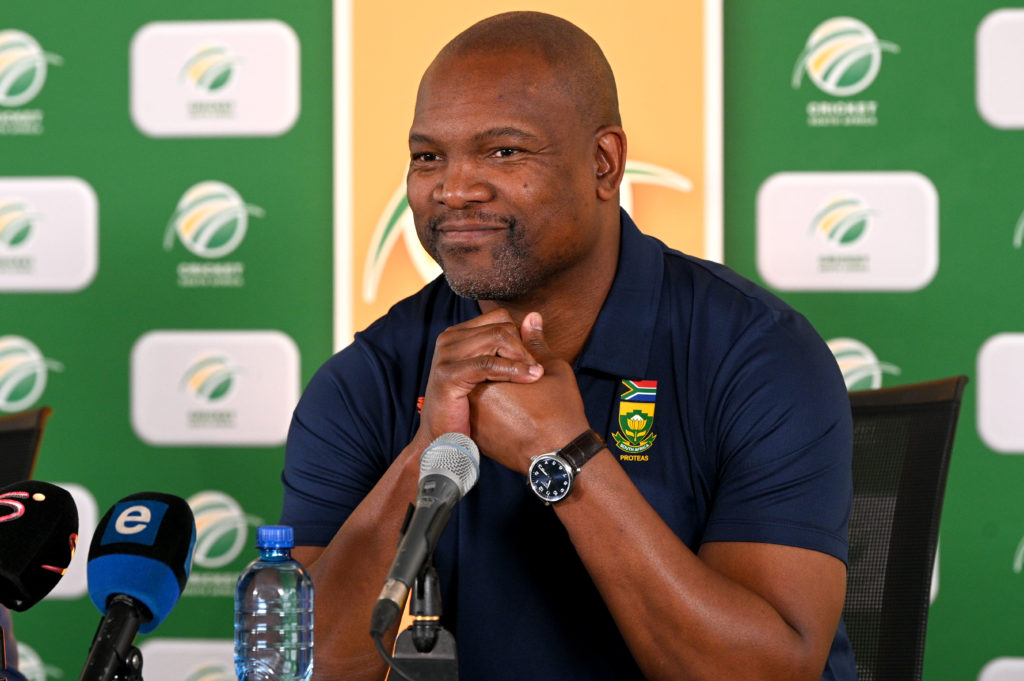 Then there's director of cricket Enoch Nkwe, who has puked words and dodged his responsibility since the side he is tasked with overseeing exited the World Cup.
He said they were in the process of putting a panel together to ensure the review of what happened at the World Cup "is very clinical". But then he quickly suggested we all move on, saying: "The focus is hitting the reset button and not dwelling on the past. It's important that we close a chapter and look at what lies ahead."
South Africans don't want to close the chapter. They want answers on the most horrific chapter in our World Cup history, Enoch.
Nkwe also wanted no part of the Bavuma selection fiasco. "I don't get involved in selection", he said, before adding, there will be a "clear strategy going forward".
Months ago I asked Cricket South Africa to send me the job spec for the director of cricket. It is wide-ranging, but two key responsibilities listed are: Overseeing the management and strategic development of the Proteas, and the management of the convenor of selectors. It appears Nkwe either didn't get the memo or disregarded it completely.
Nkwe must make the review of the World Cup nightmare public, and subsequently instruct his leadership team to be transparent with the public.
The people deserve better than this. A failure to adequately and honestly address the past sets one up for repeats in the future.