The KZN Inland Tuskers have been promoted to Division 1 for next season's domestic cricket, with the Free State Knights relegated to Division 2.
This is as per the domestic restructure that was implemented two seasons ago, which saw two divisions of 15 provincial teams replace the six-team franchise system.
The eight-seven, two-division split remained the same for the first two seasons, with a recurring annual automatic promotion and relegation from the conclusion of the 2023-24 season onwards.
In their first season, the Tuskers were crowned One-Day Cup Division 2 champions. They were runners-up in the competition for the 2022-23 season and had good results in the different formats.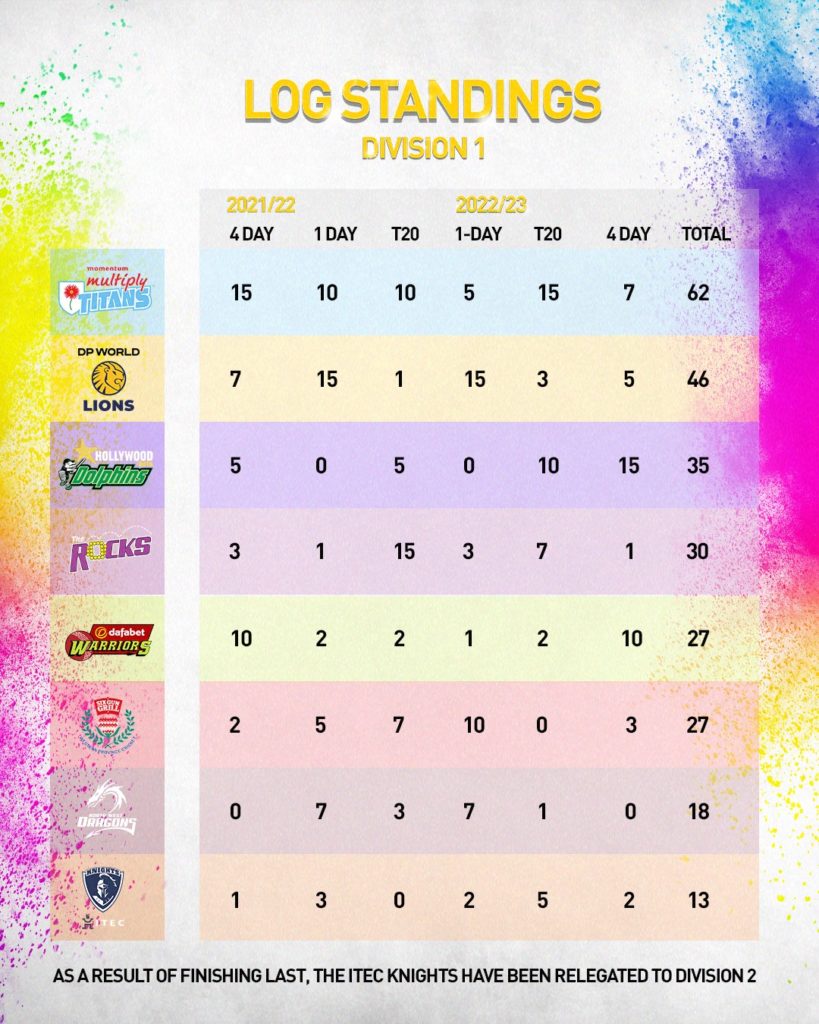 "Congratulations to KwaZulu-Natal Inland and the entire Tuskers team on gaining promotion to CSA Division 1," said CSA CEO Pholetsi Moseki.
"The automatic promotion and relegation system aims to produce a competitive, high-performance system that will not only increase our talent pool, but also provide opportunity and aspiration for all CSA members.
"The Knights' relegation only means that there is a healthy competition in the system which allows our members to build a competitive structure and pipeline that will strengthen the domestic system."