RYAN VREDE analyses where the Proteas batsmen stand heading into the T20 World Cup.
The Proteas are ranked third in the format heading into their World Cup opener in 11 days. They've won five of their past 10 T20I series. It would be remiss not to note that two of those series victories were over Ireland (ranked 12th), and one each over Sri Lanka and the West Indies (ranked eighth and seventh, respectively).
Beating England in England in July was a notable achievement, but they were hammered in the latest series against India.
That series defeat featured an awful batting performance in the first match, where they were bowled out for 106. The second match was marked by a chase compromised by a slow start, which David Miller and Quinton de Kock could not redeem. They then excelled with the bat in the final match, scoring 227.
This is consistent with the past year, during which the Proteas' batting has drifted between brilliance and mediocrity. Winning a T20 World Cup demands that the bulk of their batsmen fire for seven consecutive matches, a pattern they've never established under head coach Mark Boucher.
Their talent is not in question, but there are concerns about inconsistent form and temperament. We examine where each stands as the showpiece tournament approaches.
Temba Bavuma
Last 10 scores: 2, 46, 31*, 10, 35, 8, 8*, 0, 0, 3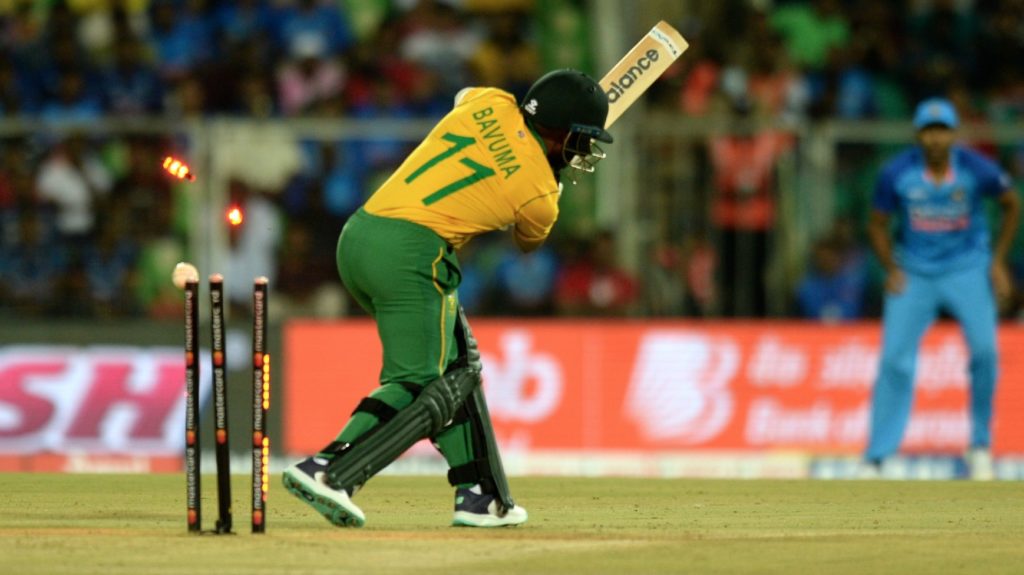 Bavuma is a liability for the T20 side, but the selectors will persist with him. He has 11 days (and two warm-up matches) to find the form that would make him an asset. I doubt this will happen.
His continued selection is made more unpalatable by the next man up, Reeza Hendricks, being in the form of his life.
Quinton de Kock
Last 10 scores: 22, 14, 2, 15, 0, 7, 7, 1, 69*, 68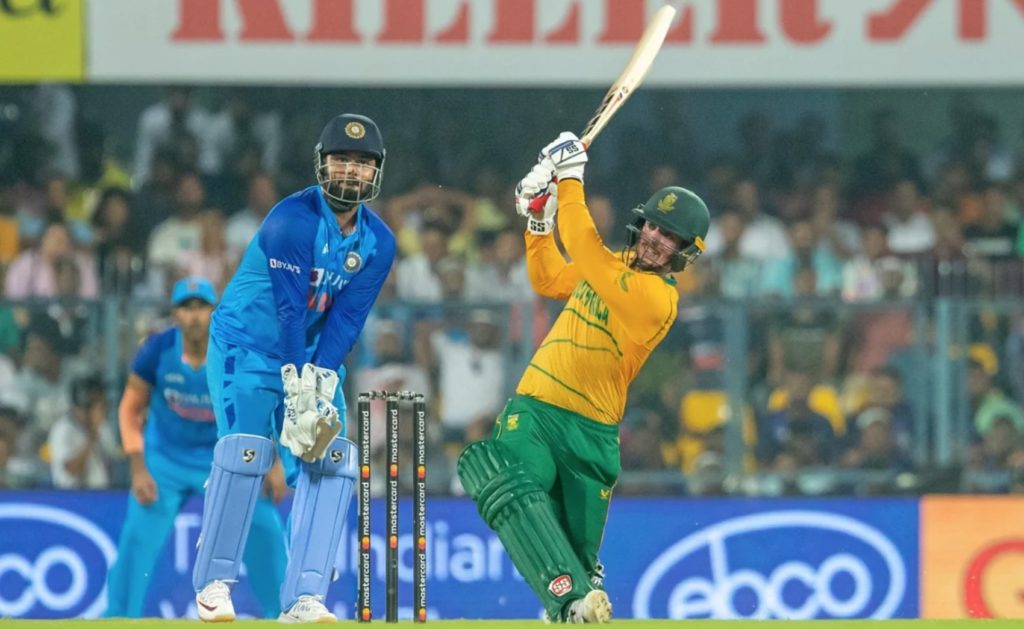 De Kock came into the India series averaging 11 in the calendar year but arrested the slide in the last two matches. It is essential he carries that form into the World Cup.
De Kock firing completely transforms the Proteas' challenge.
Rilee Rossouw
Last 6 scores: 4, 96*, 31, 0, 0, 100*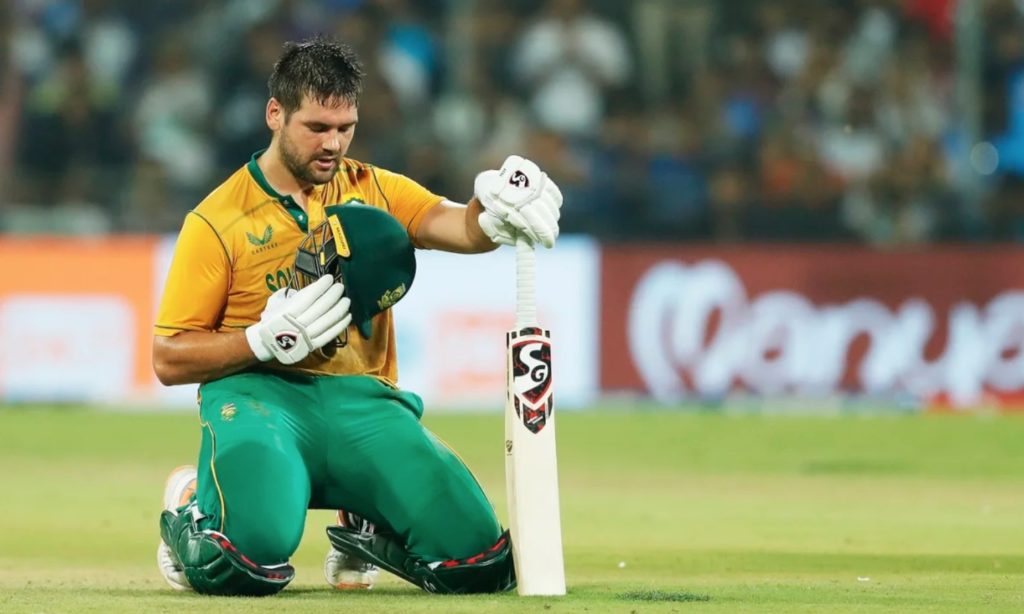 There were six years between appearances for the left-hander, who was recalled off the back of his strong domestic form in England. Since then he has either fired or flamed out, with scores of 96* and 100* mixed with a clutch of single-figure scores.
He is a gamechanger when he is batting well, and the Proteas would win more than they lose if he is at the crease for 1o-plus overs.
Aiden Markram 
Last 10 scores: 40, 51*, 19, 0, 52*, 51*, 56, 27, 25, 33
Markram's consistency in the format has made him one of the format's elite batters. His weight of runs is amplified by the strike rate he gets them at.
His tactical versatility – equally adept at capitalising on a strong start as he is consolidating a poor one – further underlines his value.
David Miller
Last 10 scores: 64*, 20*, 3, 9, 8, 22, 32*, 0, 106*, 19*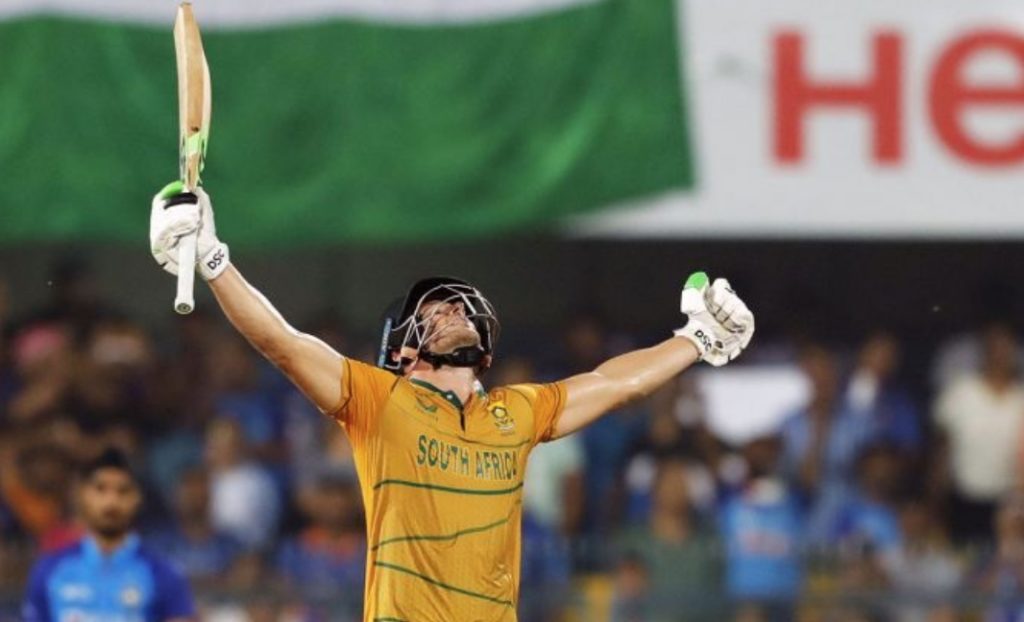 Miller's renaissance in the past 18 months has been a joy to experience and sets him apart as the Proteas' most valuable batsman.
Miller's ability to rebuild after an early stumble, or accelerate a good start, places him in an elite category of T20 batsmen. His hitting power and range of boundary options are matched only by a handful of batsmen in the format.
His influence will depend largely on the platform he is given by those ahead of him in the order. He can be a match-defining force if given this platform.
Tristan Stubbs 
Last 6 scores:  72, 15*, 8, 24, 0, 23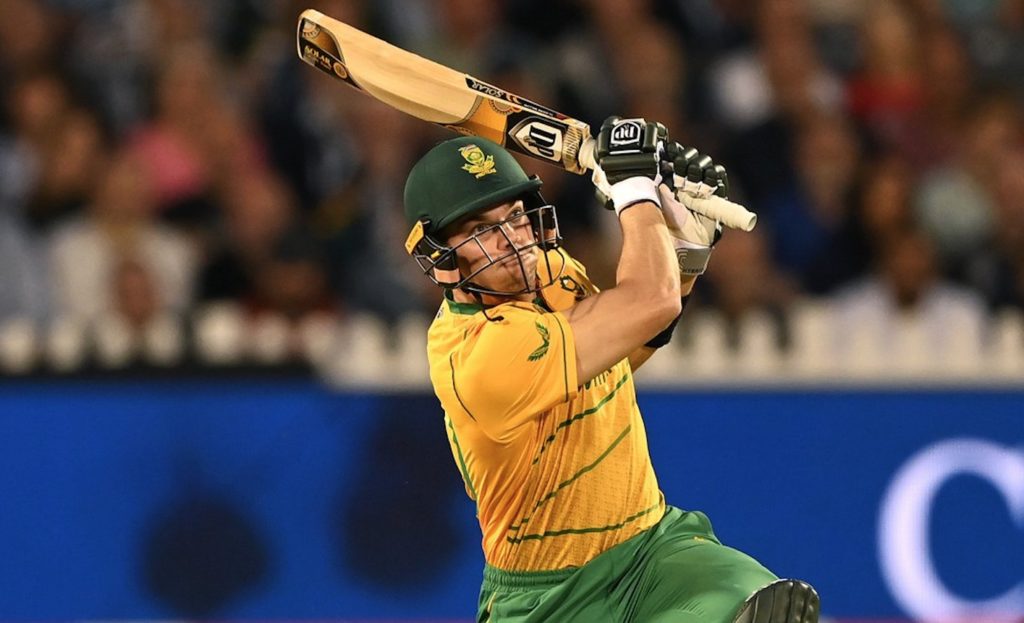 Stubbs' emergence has given the Proteas a nuclear option down the order. In time, he could bat higher up, but right now the Proteas will deploy him as a lower-order slugger and, in exceptional cases, further up the order to push the scoring rate.
Whether Stubbs plays depends largely on whether the selectors opt for dual spinners or dual seam-bowling all-rounders.
When he does and is playing well, no score will be too imposing.
The reserves …
Heinrich Klaasen 
The Proteas backup wicketkeeper averages 33 this calendar year, and gives the side an experienced option should he be required.
Reeza Hendricks
I wrote before the series against England that Hendricks had one more chance to rescue his international T20 career. Until that point, he'd betrayed his immense talent, but the turnaround has been phenomenal.
His last six scores go: 23, 57, 53, 70, 74, 42. They were all achieved at a strike rate of 140. And, yet, he is likely to carry drinks for the duration of the World Cup. This is an indictment of the selectors' competency.