The best T20 bowler on the planet wants to win matches for his country – and a World Cup. SIMON BORCHARDT chatted with Tabraiz Shamsi for SportsClub magazine.
You became the world's No 1-ranked T20I bowler in March 2021 and still occupy that spot more than a year later. What does that ranking mean to you?
It's not something I obsess about but it is satisfying to know you are ranked No 1. It's a great achievement and it's nice to be recognised for the consistent performances I've put in for my country over a long time.
Yet the world's No 1-ranked T20I bowler wasn't bought at this year's IPL auction. Does that frustrate you or do you accept that it's a case of spinners being a dime-a-dozen in India?
No, it does not frustrate me as it is something I can't control. I'd love to be there, though. I believe in my abilities and I believe if I were given an opportunity to play regularly in the IPL I could help a team win the trophy. In my previous two IPL stints [he played four matches as an injury replacement for the Royal Challengers Bangalore in 2016 and one as an injury replacement for the Rajasthan Royals last year] I didn't get an opportunity to play regularly. As a player, you need to be given a decent run in order to showcase your abilities. That's evident from my career. When Imran Tahir was in the Proteas team, I didn't get to play regularly. But since he moved on [in 2019], I've been able to show that I can win games and have climbed up to No 1 in the world.
What are the biggest weapons in your arsenal?
I think my biggest weapon is my mindset – the way I think about the game and operate on the field, especially when I have the ball in hand. In terms of my bowling, I think my biggest strength is my ability to read the game situation and have different options to counteract batsmen with different strengths. For example, you have batsmen who want to smash the ball from the start and others who rotate the strike well. You can't just have one strength or plan as a bowler because you will encounter a batsman who has the skill to counteract it. I do a lot of strategic work behind the scenes – a lot of deep, meticulous planning and analysis of opposition batsmen. That helps me perform on the field, because I have clear plans in place and I know what deliveries I want to bowl to get the batsmen out.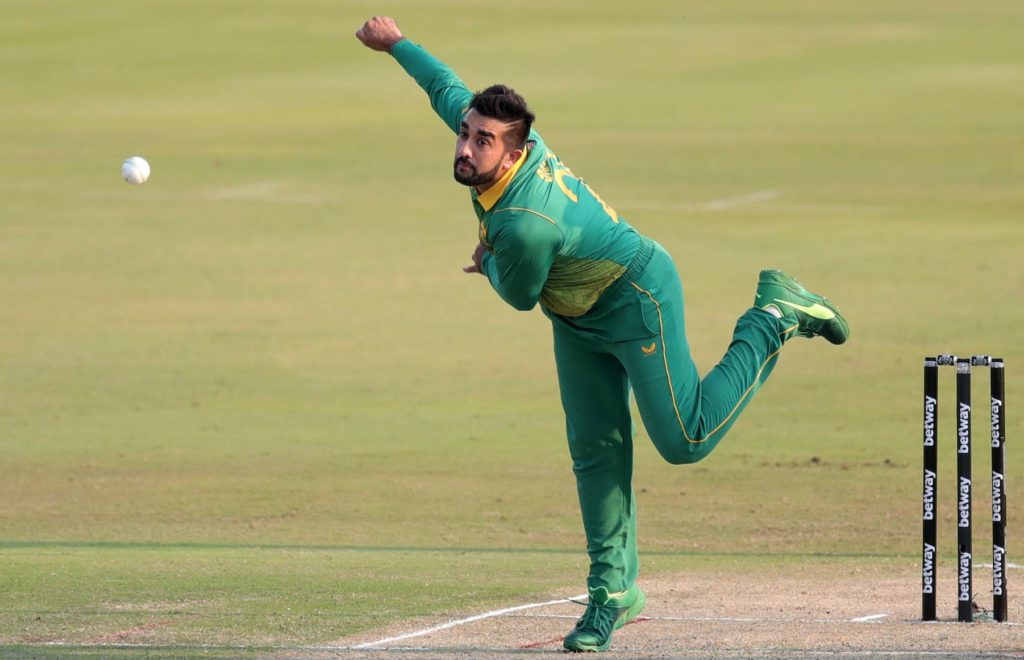 How does the pitch influence your approach?
It doesn't change too much, because I have a clear plan. But I'll probably adjust my lines and pace by about 10% depending on the type of pitch and the batsmen I'm bowling to.
SA 'spin twins' Keshav Maharaj and Simon Harmer proved to be match-winners during the Test series against Bangladesh. Should the Proteas play two spinners in Test cricket more often? And should three spinners for a T20 match be a serious option, as you suggested on Twitter?
Maybe in the past we didn't have enough quality spinners to be able to play more than one in a team but we definitely do now. An interesting study would be to see how many games we win when we have two or more spinners in the team. I tweeted that as a joke, but there's a lot of merit to it, in all formats.
Captains tend to turn to seamers to bowl the death overs in T20 cricket. Should spinners be entrusted with this more often, considering how economical they can be?
I think it depends on the spin bowler. Some guys don't enjoy that role, but I do. There are times when you get smashed for a few runs, because you're bowling in that phase of the game, but there's also the potential to change the game for your team by picking up more wickets or not conceding too many runs. As I said, my biggest weapon is my mindset and the fight I bring to the field, Playing under pressure brings the best out of me. I want to be in those tough moments and have the opportunity to do something special. I want to help win a game for my team that maybe we shouldn't be winning.
Is wrist spin a dying art?
Definitely not. The top of the bowling rankings, especially in white-ball cricket, are dominated by wrist spinners. That kind of thinking is pretty old-fashioned, because when T20 cricket began people thought it would be the end of spinners.
What's the state of spin bowling in South Africa?
If you look at the national team, it's quite healthy. All the spin bowlers playing for the Proteas are quality and have been performing well against all kinds of opposition. When I started playing, Imran Tahir was in the national team and before him was Paul Harris. There weren't a lot of spin bowlers. In the recent Test series against Bangladesh, we used two spinners who did extremely well. I think South African batsmen have also got a lot better at facing spin, which may have been a problem in the past. We beat India 3-0 in the ODI series in South Africa earlier this year when we played on spinning wickets. To do that in conditions that suited India more than us, says a lot about the spin bowlers we have and our batsmen's ability to play spin.
Did the late, great Shane Warne influence you as a spin bowler?
Yes, definitely. There weren't many specialist coaches around when I was growing up as a spin bowler – it was a lot of self-taught stuff. I used to watch videos of Shane Warne on YouTube and try to learn about his different deliveries and how he set up batsmen. I think our generation of spinners were all influenced by him.
Where is the Proteas T20 team in terms of its development and is targeting a T20 World Cup win in Australia later this year a realistic goal?
Our T20 team has one of the world's best bowling attacks and we showed that at last year's World Cup in the UAE. We were very unlucky not to qualify for the semi-finals [the Proteas missed out to eventual champions Australia on net run rate]. We beat two of the best teams there, [finalists] Pakistan in one of the warm-up games and England in the group stage. We are going to Australia to challenge for that trophy.
What personal goals do you have for your future in white-ball cricket?
My goal is always to try help my team win the game, no matter where or when I'm playing. But my biggest goal is to help my country win a World Cup and I'm not shy to say that. I want to win a World Cup and I will do everything I can to achieve that.
Are you disappointed to have earned just two Test caps, in 2016 and 2018?
The simple answer to that question is yes, I'm very disappointed. As I said, you can only show what you can do as a player if you get regular game time. I'm not happy with my numbers from those two Tests but what can a person do if they play their first Test match now and then another two years later? My numbers in domestic first-class cricket are good and I believe in my abilities, no matter what format I'm playing. But, like with the IPL, certain things are not in your control.
You're well known for your creative wicket-taking celebrations, particularly the one when you make a 'phone call' with one of your boots. How did they come about?
I like to have fun on the field. We all start playing cricket as children because we enjoy it but once the game becomes your job, a lot of players start losing the fun element. There's pressure and all your performances are scrutinised. There comes a time in every player's life when they hang up their boots, so I just want to have fun while I'm playing, make memories and spread some happiness. My teammates enjoy my celebrations. Some people might not, but that's life.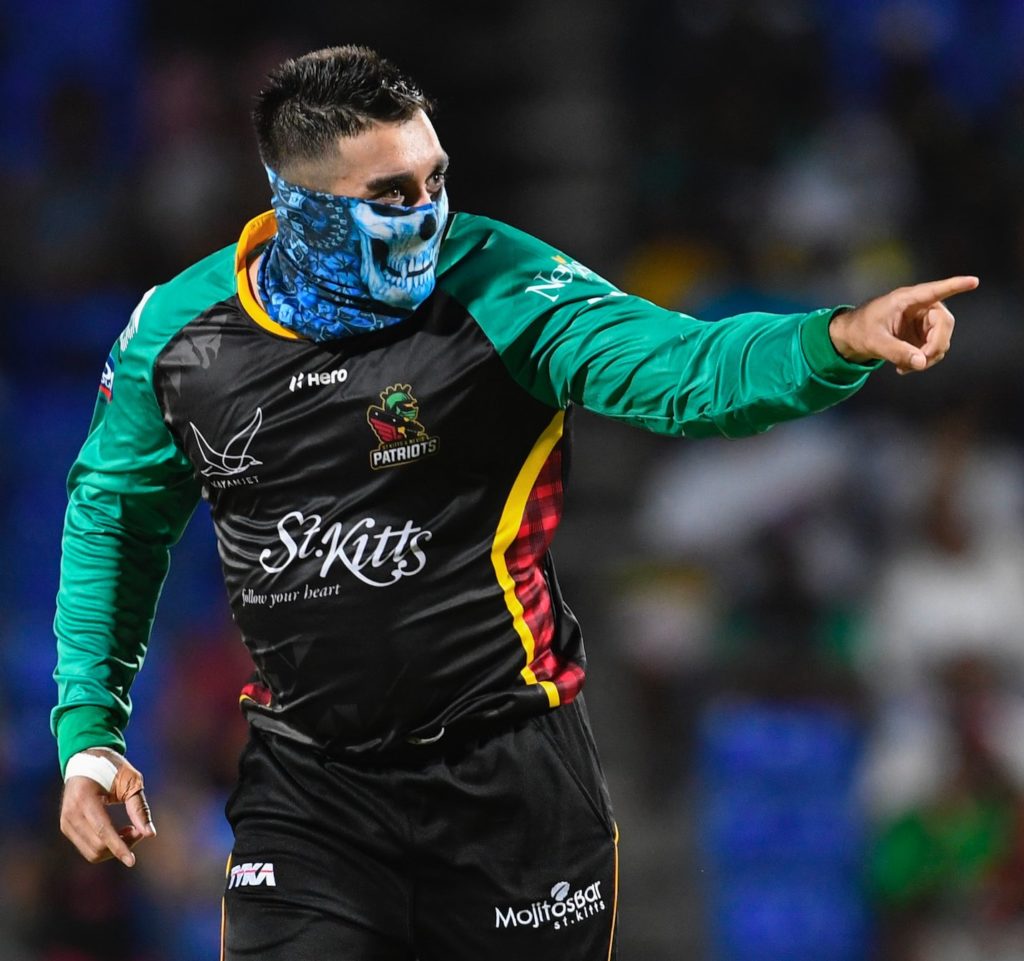 After taking Shikhar Dhawan's wicket in a T20I against India in 2019, Rassie van der Dussen said you were calling Imran Tahir, one of your heroes with whom you had been working. Are you always phoning him when celebrating like that?
No, I've phoned lots of people! Sometimes there was a joke between me and Immy or discussions with AB de Villiers in the buildup to a game. Other times when I take a wicket, the umpires check with the third umpire if it's out or not, so I phone the third umpire just to confirm it's out!
You're one of the most active Proteas on Twitter. Why is that?
I'm an outspoken person. As we all know, social media can be a good and a bad place. I like to be positive, support my teammates and hopefully motivate other people. I also like to stand up to people who are behaving inappropriately. A lot of people online think they can take advantage of sportsmen because they think we are not allowed to say anything back. I like to send out the message that it's not OK to bully people and that social media is a place where people should be respected. That's the way I like to operate.
– This Q&A first appeared in SportsClub magazine. How to subscribe.