The 24-carat gold and silver plated SA20 trophy was unveiled on Saturday ahead of the inaugural tournament, which starts on Tuesday.
The trophy was designed and crafted by world-renowned goldsmiths, silversmiths and elite sporting trophy-maker Thomas Lyte, which has worked on some of the world's most prized trophies including the ICC Test Mace, Rugby World Cup's Webb Ellis Cup, the United Rugby Championship trophy and the FA Cup.
"The SA20 trophy is the most coveted prize in South African sport, we wanted to create a masterpiece to fit the profile," said league commissioner Graeme Smith.
Taking over 300 crafting hours to make, the design features six handles that represent each of the six founding franchises of the league, with the tournament logo proudly engraved on its front.
Standing at 60cm tall, the trophy boasts an innovative and contemporary design with classical features.
WATCH: How SA20 trophy was made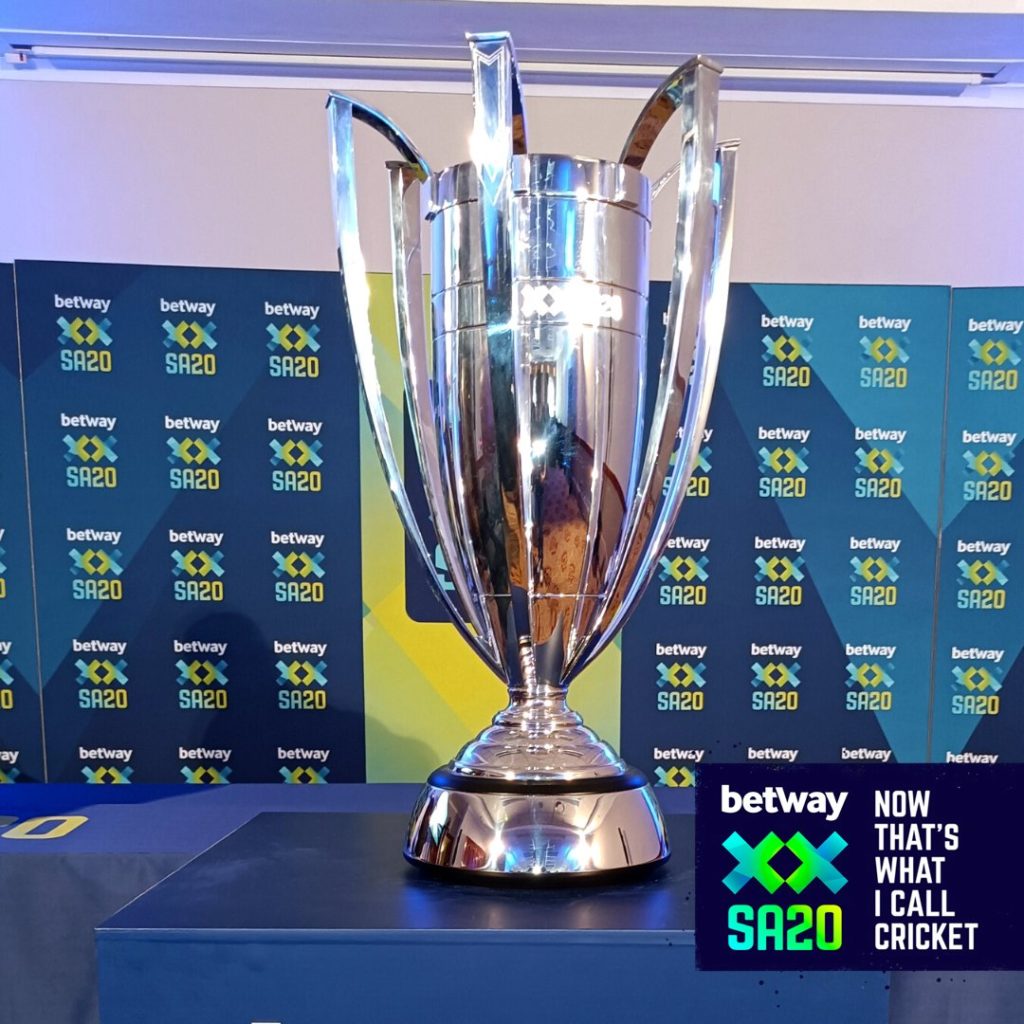 "We are proud to be the official trophy partner to the SA20 league," said Thomas Lyte director and former cricketer Neil MacLaurin. "Our team has designed and crafted many trophies for elite sporting competitions around the world, but the thrill of working on a new project is never lost."
WATCH: SA20 captains press conference
Speaking at Bo-Kaap, an iconic and historical location in Cape Town where the captains took a photo with the trophy, Joburg Super Kings captain, Faf du Plessis said: "It's great to see the big trophy that we will be playing for. The SA20 is going to have a massive impact on South African cricket, we hope to see plenty of fans in the stand supporting this exciting league. It's going to be an entertaining month of quality cricket, we can't wait to get going."
Durban's Super Giants captain Quinton de Kock said: 'There is a lot of excitement building around the SA20 in the country, as players and DSG, we are looking forward to competing in the first edition of the tournament. All teams have really strong squads so it's going to be a competitive and entertaining competition."