Dewald Brevis has shown that his gift transcends junior international cricket. He is a generational talent who is ready to play international cricket, writes RYAN VREDE.
Professional cricket is comprised of a mix of average players who make honest livings, good players who excel with regularity, and very good players who have such high levels of competency that consistent excellence defines their careers.
Then some outliers move you deeply when you watch them play. Even when they fail, they fail beautifully. But when their talent soars, they are irresistible. They are capable of feats that border on the supernatural. They are cricket's gift to us.
Dewald Brevis is one such player.
I appreciate that owning this gift means nothing if not for the consistent exhibition thereof. Time will judge Brevis in this regard. But time has already exposed him as a rare talent. 
In his book 'What Sport Tells Us About Life', former England batsman Ed Smith tackles the issue of such rare sporting talent, writing: 'Scratch a brilliant sportsman deeply enough and you'll reach a layer of self-certainty in his own destiny. The greater the sportsman, usually the more convinced he is of his own predestined greatness.
'The big stage means it must be his stage, victory has been arranged on his terms, it is his destiny to win the World Cup, Olympics, or Ashes. It might be perfectly rational for a great player to believe he has a good chance of decisively influencing the big occasion. But that isn't what he thinks. He thinks it is inevitable. After all, well-balanced self-awareness and genius seem so rarely to co-exist.'
This best articulates the sense Brevis gives you. He has "presence" at the crease, although even that description seems wholly inadequate.
Smith, writing about football icon Zinedine Zidane's playing career, describes his mental approach in a way that resonates when you think about Brevis.
'He has a completely natural type of focus – there is no posturing, attention-seeking, or affected team-spiritedness. He is also shown to possess a paired-down control of emotional stimulus. "Focus" and "concentrate" are the two commonest sporting clichés. But rarely does anyone add that you cannot focus and concentrate on everything. The art is what you leave out.'
Brevis is not yet 19 years old. I suspect his ability to treat success and failure as the impostors they are will determine his career trajectory. If he masters this, he will be a white-ball great.
I can't make an absolute determination on his longer-form competency because he is yet to play a first-class match. Yet that depth of talent often finds ways to express itself irrespective of the format.
We shouldn't be surprised if Brevis has little to no appetite for Test cricket. He is from a T20-obsessed generation and, in time, his career choices may reflect that.
The Mumbai Indians determined that, based on his U19 World Cup exploits alone, Brevis was worth R6 million. His performances to date have begun to repay that investment. And those performances have raised a broader question: When do we start to speak about him in a Proteas context?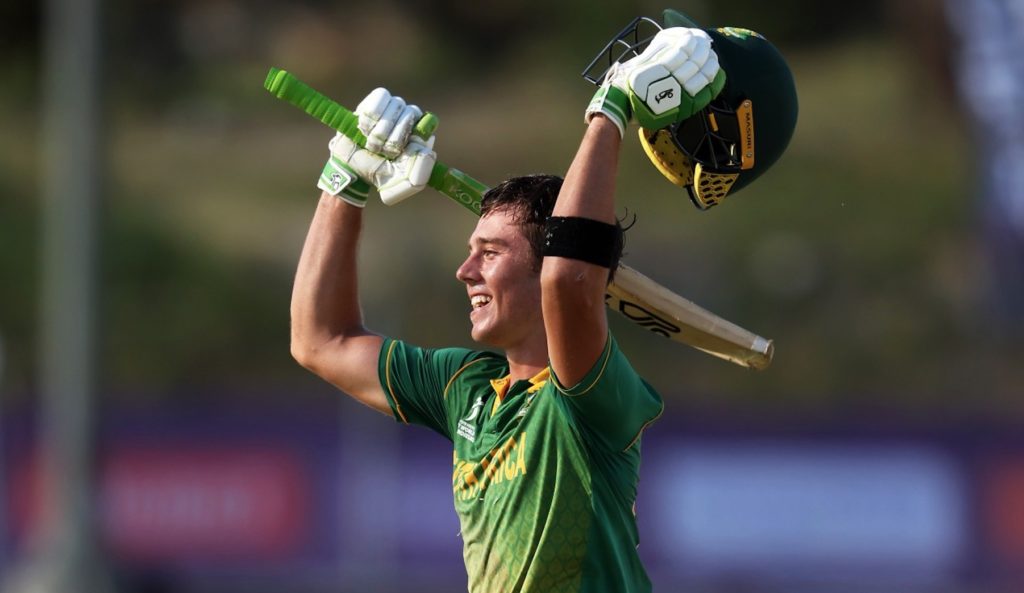 Some young players need extended periods in domestic cricket to refine their games before being ready for international cricket. Others are ready after only a few domestic matches. They are built in ways that equip them for the mental and technical demands of the biggest stage. 
Comparisons between Brevis and his childhood hero AB de Villiers have primarily been rooted in their aesthetic similarities. The comparison should extend to their readiness for international cricket in the infancy of their careers. 
ALSO READ: 'Baby AB' enters IPL stage
Talent alone didn't protect De Villiers from inconsistency in the formative phase of his international career. He'd played just 16 first-class matches before his elevation, and needed to learn to temper his aggressive tactical posture with measures of tactical pragmatism.
The Proteas' selectors, aware that they had a very special talent at their disposal, knew that the pain of that process was temporary, and would be worthwhile when experience matured De Villiers. This must be the approach with Brevis. 
I'm not sure if Brevis can secure a spot in the Proteas' XI for the T20 World Cup. I am certain that he needs to be a part of the squad. He may not get a game. The Proteas have an established top six, featuring a clutch of in-form players. But he could be a potent addition to the team, should one of those six (particularly middle-order batters) be injured or lose form.
Beyond that, the experience of being part of the squad in the build-up to, and at, a major tournament, would be a significant investment in Brevis, and by extension, the Proteas' T20 future. 
There are nine T20Is scheduled between now and the Proteas' opener on 24 October. It is almost certain that the Proteas will arrange additional warm-up matches preceding the tournament in Australia. There are opportunities to blood Brevis. It is a low-risk, high-reward scenario.
The Proteas' selectors have to be brave and move quickly to give Brevis the opportunities his talent warrants, on the stage he was born to occupy. 
Dewald Brevis smashes 4️⃣6️⃣6️⃣6️⃣6️⃣ pic.twitter.com/5PS9TqAbyB

— SA Cricket magazine (@SACricketmag) April 14, 2022