India's players have escaped formal sanction for an on-field outburst after DRS overturned an lbw decision against Dean Elgar at Newlands.
According to reports, ICC match officials had informally spoken with the India team management about the players' conduct, but there has been no official code of conduct breach charge levelled by the governing body.
The controversial incident took place at a crucial stage of the Test on Thursday afternoon when Elgar was on 22 and the Proteas on 60-1 in pursuit of 212 to win.
The delivery from off-spinner Ravichandran Ashwin hit Elgar below the knee roll of his front pad, in line with the stumps. He had, however, pushed forward and was well outside the batting crease.
The ball-tracking technology showed it was bouncing just above the stumps.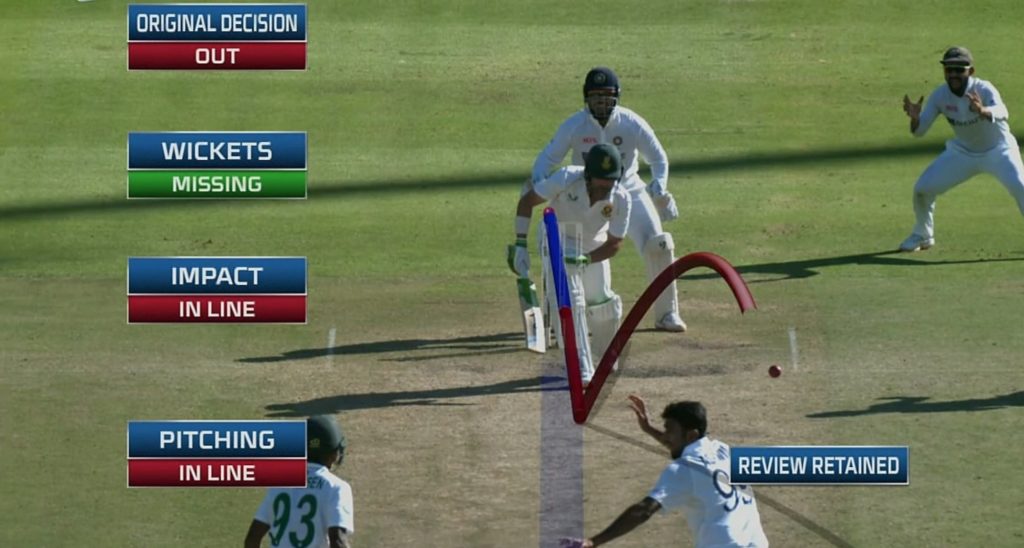 Furious India captain Virat Kohli went up to the stump mic at the end of the over and shouted: "Focus on your team while they shine the ball. Not just the opposition. Trying to catch the opposition all the time."
Kohli was referring to the Sandpapergate controversy when host broadcaster SuperSport's cameras caught Australia's Cameron Bancroft using sandpaper on the ball during a Test at Newlands in 2018.
ALSO READ: DRS decision may have changed the game – Kohli
India vice-captain KL Rahul and Ashwin both appeared to accuse SuperSport of influencing the ball-tracking device.
Rahul was heard to say: "The whole country is playing against 11 guys."
Ashwin, who had celebrated what he thought was a vital breakthrough, said: "You should find better ways to win, SuperSport."
WATCH: Vaughan doesn't hold back on Kohli hissy fit
Meanwhile, SuperSport said it had no control over the DRS used in the series.
"SuperSport notes comments made by certain members of the Indian cricket team," it told AFP.
"Hawk-Eye is an independent service provider, approved by the ICC and their technology has been accepted for many years as an integral part of DRS.
"SuperSport does not have any control over the Hawk-Eye technology."
India went on to lose the third Test by seven wickets and the series 2-1 on Friday.
On Saturday, Kohli announced that he would be stepping down as Test captain.