Proteas left-arm spin bowler Keshav Maharaj has lofty ambitions. SIMON BORCHARDT caught up with him for SportsClub magazine.
How would you describe your role in the Proteas Test team?
As a bowler, my role is to help hold up an end so that the fast bowlers can rotate from the other end. I can also play an attacking role if the conditions suit me, but my mindset is to bowl dot balls and allow the fast bowlers to bowl shorter spells and stay fresh.
What's your biggest strength?
I'd like to think it's my consistency. I pride myself on landing the ball in the right areas for long periods of time.
Dean Elgar is one of your biggest fans. How important is it for you to have the unwavering support of your captain?
It's important as a spinner to have a captain who backs spin, first of all. It's a big confidence boost for me to know that I have the support of the leader of the team and that he could call upon me at any time.
Does it bother you if you are selected for a Test but hardly bowl? For example, you bowled only two overs in the second Test against India at the Wanderers.
It is a bit frustrating, I can't deny that, but I also understand that it's about the team – not me – and I will get a longer bowl when the conditions suit me. The good thing is that I do get used as a nightwatchman, so there's an opportunity for me to bat. I just try to add value wherever I can in the team environment.
You've taken 150 wickets in 42 Tests. The only spinner above you on South Africa's all-time Test wicket-takers list is Hugh Tayfield, with 170. What would it mean to you to go past him?
He achieved some remarkable things during his career, so if I do eventually pass him it would be a huge confidence boost for me and a privilege to have reached the milestone.
Your best Test innings figures of 9-129 came in the second Test against Sri Lanka in Colombo in 2018. What do you remember most about that match and did you chirp Kagiso Rabada for denying you the chance to get all 10 wickets?
[Laughs] KG got a breakthrough wicket [of Roshen Silva], which I was happy about as it was extremely hot in Colombo at the time. There's a photo of me lying on the physio bed after bowling 50 or 60-odd overs in that Test match, absolutely knackered. It was a great experience for me on my first tour of the subcontinent. It would have been amazing to get all 10 wickets in the innings but I was very pleased to get nine. The only downside was that we ended up losing that Test and it would have carried greater weight had we won.
You became only the second South African – after Geoff Griffin against England at Lord's in 1960 – to take a Test hat-trick, against West Indies in St Lucia last year. Talk us through it.
I got Kieran Powell caught at cow corner and then got Jason Holder caught bat-pad with my next ball. In my mind, I didn't realise I was on a hat-trick, which I think played a part in me achieving it. When I released the ball I saw it going down leg. Joshua Da Silva put his bat in the way and Wiaan Mulder took a one-handed catch at leg slip. A lot of credit must go to him, it was a pure reaction catch. I wasn't sure how to react – I ran and tried to slide on the ground! I never thought I'd take a Test hat-trick, so to do it on a pitch that was probably favouring the fast bowlers was an amazing experience.
As a batsman, you've made four Test fifties, including a highest score of 84, but average only 16 and 17 in Test and ODI cricket respectively. How do you feel about your batting?
I thoroughly enjoy my batting but I haven't produced the scores, which is disappointing for me. I'm hoping to make a few more fifties to bolster those averages. I do want to be known as a fully-fledged all-rounder but I know there's a process I must follow to get there.
Last year, you captained the Proteas T20I team in Sri Lanka and the ODI team against the Netherlands in South Africa. How was that experience and what's your captaincy style?
It was a big thing for me as I had always dreamed about captaining my country. Unfortunately, the second and third matches in the Netherlands series were postponed [due to Covid-19]. My style of captaincy is more about gut feel and instinct on the field. It is about finding that balance between gut feel and the analysis that has taken place behind the scenes.
What are your short- and long-term goals with the Proteas?
Short term, I just want to keep improving day by day. I would love to be the world's No 1-ranked Test bowler and I want to get a Test hundred as a batsman. As far as the team is concerned, I want to help the Proteas get to No 1 in the world in Test cricket; I think that would be the pinnacle of most of our careers. Long term, I'd love to become South Africa's all-time leading wicket-taker in the Test arena, while helping the team to win trophies in all formats.
Who are the best spin bowlers in the world right now?
Nathan Lyon, Ravi Ashwin and Ravindra Jadeja stand out for me, because they can put in performances on any wicket and they have the ability and skill to turn a game around. I look up to them and try to pick up a few pointers when watching videos of them bowling.
Shane Warne passed away in March. What are your thoughts on him?
I was fortunate enough to meet him during a Test series in England. He was such a nice guy, always trying to add value and give advice on where you could improve your game. He revolutionised spin bowling. He was a strong, fearless character who could outsmart batsmen. Conditions weren't as suitable for spin bowling in Australia as in other parts of the world, so to achieve the numbers he did is remarkable. It's a big loss for cricket. One of the greats has fallen.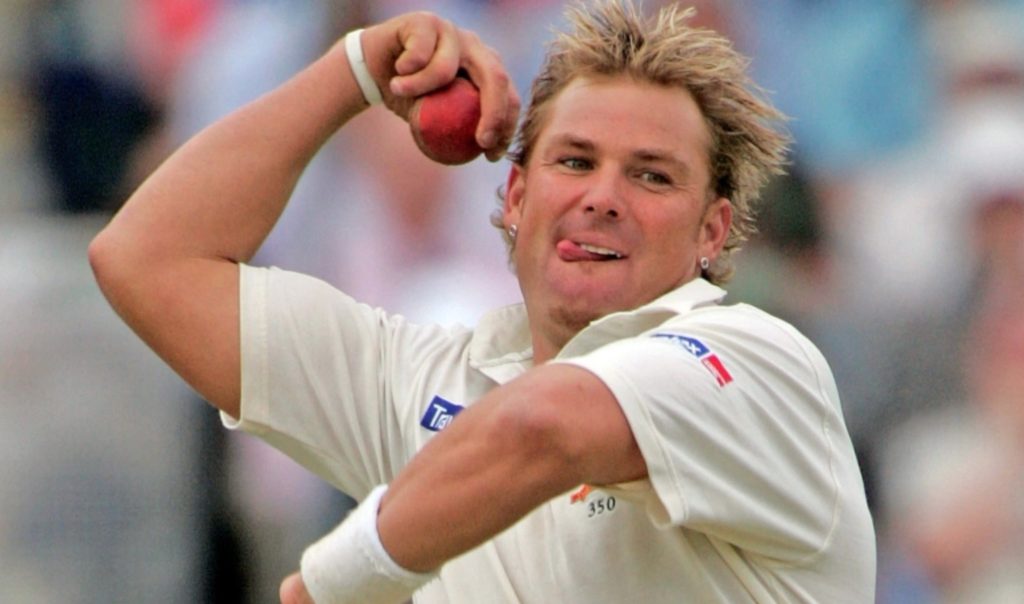 Who is the spinning GOAT – Warne or Muttiah Muralitharan?
It's hard to say because they were two different types of bowlers with different skill sets. Both were world class and I can't really separate them. They are two of the greatest to ever play Test cricket.
Which domestic spinners have impressed you the most over the past season?
There are a few youngsters coming through in the four-day format. I'm a big fan of Tshepo Ntuli at the Lions. I know he hasn't played much yet, but his skill and the shape he gets on the ball is really good. In white-ball cricket, Bjorn Fortuin isn't a youngster but I rate him very highly. Then there's Siyabonga Mahima and Imran Manack. If you look at all three formats of the game, Prenelan Subrayen is really standing out and it's only a matter of time before he earns his national colours. He's taken wickets season after season.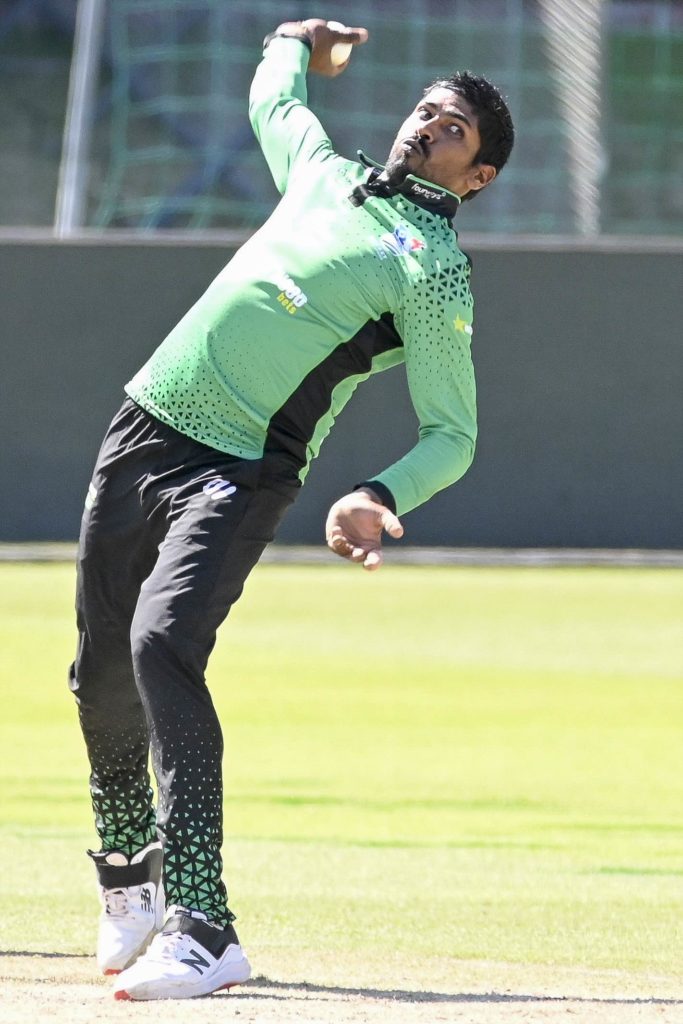 What's the general state of spin bowling in South Africa?
There's a lot of ability and talent out there. But I think spin bowling is a dying art in South Africa and there needs to be a lot more emphasis put on it. Nowadays, not many youngsters want to become spin bowlers. They want to be a fast bowler or a top-order batsman. 
WATCH: Proteas' man of the moment soon a married man
– This is an edited version of an article that first appeared in SportsClub magazine. How to subscribe.