Gujarat Titans batting coach Gary Kirsten helped David Miller to perform at his peak during the IPL, writes SIMON BORCHARDT in SportsClub magazine.
David Miller was given the nickname 'Killer Miller' during the 2013 IPL after smashing an unbeaten 101 off 38 balls for the Kings XI Punjab, who recovered from a seemingly hopeless situation to beat the Royal Challengers Bangalore.
However, it would take another nine years for it to really catch on. In the 2022 edition of cricket's richest tournament, the big-hitting South African 'finisher' dominated bowlers during the death overs, killed off opponents' hopes and helped win matches for the Gujarat Titans, one of two new franchises.
That included the playoff qualifier against the Rajasthan Royals, when Miller finished off the game with three sixes off the first three balls of the final over to end unbeaten on 68 off 38 balls. Five days later, in the final against the same opponents in front of a world-record cricket crowd of 104,859 at the 132,000-capacity Narendra Modi Stadium in Ahmedabad, Miller calmly steered the Titans to their target with 11 balls to spare.
The 33-year-old's 481 runs in this year's tournament (the sixth-most) came at a blistering strike rate of 142.72. He hit two half-centuries, including 94 not out off 51 balls when the Titans beat four-time champions the Chennai Super Kings with one delivery to spare.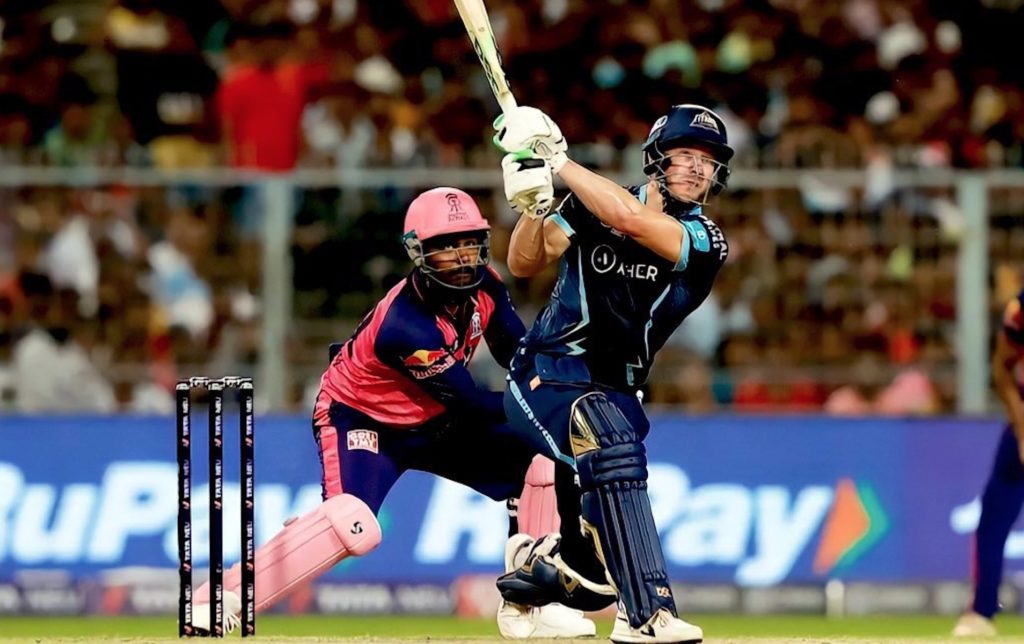 'Killer Miller' really arrived at this year's IPL and the hope is that he can be as ruthless for the Proteas, who are aiming to break their World Cup duck in Australia this year. Miller has often flattered to deceive in international cricket, although he did hit two sixes in the final over of last year's T20 World Cup group match against Sri Lanka to secure victory for his side.
During the IPL, Miller credited Gujarat's team environment and the backing of the coaches as the main reasons for his success.
'It's been enjoyable in the sense that I am not in and out, in and out of the team, and have been able to build the whole season and keep my confidence going,' he said. 'The environment has a big part to play in all of our performances. As a player, if you are well looked after off the field, you feel comfortable and feel that you can be yourself.'
The implication, whether intended or not, was that this hasn't always been the case for him when with the national team.
Gary Kirsten, the former Proteas and World Cup-winning India head coach, worked closely with Miller during the IPL in his role as Gujarat batting coach.
'I had worked with David before at the Proteas and Durban Heat [during the Mzanzi Super League], so I know what allows him to be at his best and creating a good environment for him – where he feels he can play his style, his way – is a big one,' Kirsten tells SportsClub magazine.
'People expect him to be this hot-shot finisher, but that's actually not what he's about. He plays much better when he has a bit more time at the crease – six to 10 balls when he can get in and then assess the match situation.
'Putting David in and out of teams is a dangerous thing,' Kirsten adds. 'Let him settle and be comfortable in his space, use him at the right time and you will get the best out of him. He's one of the best strikers of the ball in the world. He's got a tremendous ODI record and a very good T20I record. But the environment is incredibly important to him.'
Clarifying Miller's role for Gujarat was also key for Kirsten, and it wasn't just a case of sitting the player down and telling him what to do before the tournament began.
'David's role evolved once we understood the balance of the team and our style of play,' Kirsten explains. '[Titans captain] Hardik Pandya came into the team and played differently to how he was used to playing in the IPL, but he embraced it and took on the challenge. He said he could be that guy in the middle who controls the innings.
'David slotted in behind Hardik as we wanted to use David for the second half of the innings. By batting at No 5 in our team, he was fortunate to come in in the 10th, 11th or 12th over, although there were games where he came in earlier than that. For us, the more he was there for the death overs, the better, because once he's set, he can be devastating.'
Miller batted at No 6 for the Proteas at last year's T20 World Cup in the UAE, scoring 16 off 18 balls against Australia, 23 not out off 13 against Sri Lanka and five not out off two balls against Bangladesh. He did not bat in the matches against West Indies and England.
Miller said during the IPL that he would like to bat higher for the Proteas and spend longer at the crease. When this was relayed to Temba Bavuma before the Proteas' recent T20I series in India, the white-ball captain said: 'David has done well and he understands where he fits in within the team. But if he feels he can add more value in a different position, a conversation can be had in that regard. There's no way we're going to stifle or restrict David in any way or manner.'
That certainly wasn't the case in the first T20I against India, when Miller came in at No 5 in the ninth over of the Proteas innings and hit 64 not out off 31 balls as they chased down a record 212 to win.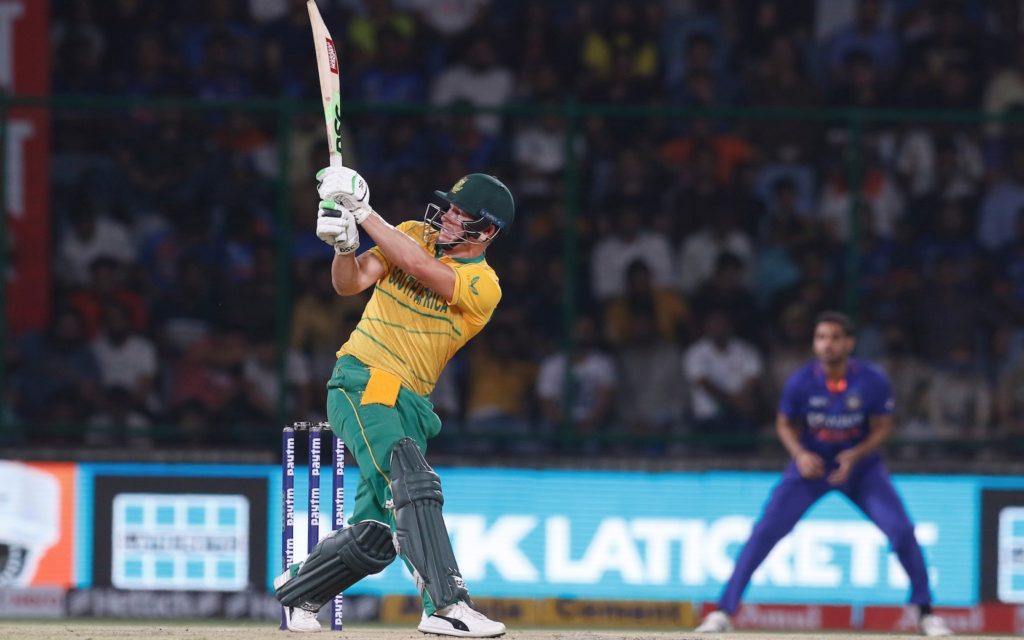 Kirsten says the Proteas' circumstances and needs should determine Miller's batting position.
'For me, it's a role-clarity issue, more than anything. What role do they want him to play and does he have the skills to be able to play that role? When you're representing your country, you kind of take what you can get because it's the country's best 11 players. The franchise system is a bit different. But ultimately you want every player you pick to have a clear role in the team.'
Another significant factor in Miller's recent success is his improved ability to play spin.
'It's been something I have worked hard on,' he said before the IPL final. 'I have never really felt that I struggled against spin, but it's an area I had to improve. I have changed my mindset against spin. I feel like it's just about making sure, especially in T20 cricket, that I'm looking to score every ball. If there's a bad ball at least I'm in a good position to put it away. It creates a bit of pressure on the bowler.'
Kirsten confirms that Miller didn't make any major technical adjustments to his batting.
'It's more an awareness of how he wants to play spin. He rotates the strike really well now, so he doesn't get blocked up against quality spin. He uses the space on the field really well. That, for me, has been the biggest shift in his game.'
Miller has said that while winning the IPL is 'hands down the biggest moment in my career', he remains committed to the Proteas and wants to win a World Cup. His ability to handle the pressure in the IPL, which Kirsten regards as the 'most intense environment for performance' in cricket, should stand him in good stead at future global tournaments.
However, Kirsten says that at this stage of Miller's career, it's not about seeing how much better the batsman can get. 'It's about the small incremental shifts he can make to his game or any particular skill he wants to improve on. A big thing for David is that he wants to stay fit, strong and healthy. His game will almost develop automatically as he continues to build on his experiences.'
– This article first appeared in SportsClub magazine.