RYAN VREDE looks at the five key questions the Proteas are faced with in the series against England.
Last chance for Reeza Hendricks? 
Hendricks hasn't scored more than 11 in his past five T20I innings, and while his overall average (26.24) and strike rate (121.44) are decent, he has to string a series of scores together to justify the selectors' faith in him.
Temba Bavuma's injury may be a blessing for Hendricks, who would most likely have carried drinks for the England series. Now he may have one last chance to show that his talent transcends domestic cricket.
How will the Proteas use Rilee Rossouw, if at all?
The Proteas experimented with bringing in Dwaine Pretorius at No 3 when a wicket fell in the powerplay in India. He got off to a strong start in the first T20I, scoring 29 off 13 deliveries, but faded as a force thereafter.
I liked the innovative thinking, but I'm not certain it's worth further investment, particularly when they have specialist No 3  Rossouw in the squad.
Rossouw has plundered runs in England's domestic T20 Blast, so comes with a degree of confidence and competency that could amplify the Proteas' potency. Being left-handed adds a layer of complexity for the England bowlers, who'll have to negotiate the challenge of constantly switching their lines (if Rossouw is included, up to three of the top six could be left-handers).
There's also the possibility that he is elevated to the opening spot in place of Hendricks. I'd find this strange given that his success in the format has come when batting at No 3. However, it is going to take some flexibility to accommodate the returning Aiden Markram, who missed the India series with Covid. So, seeing Rossouw at the top of the order isn't beyond the realm of possibility.
Where is Klaasen's charge for World Cup primacy?
I was really … erm … forthright in my view of Heinrich Klaasen in the infancy of his T20I career. Frankly, I didn't see a player equipped with what it took to build a successful international career.
I've softened that stance slightly in recent weeks. I still think he needs to be more consistent, but I'm starting to understand why he commands so much faith from the selectors in white-ball cricket.
When things come together for him, as they did recently in the second T20I against India (81 off 46) and to a lesser extent in the third, he brings an experienced, match-winning dimension to the Proteas middle order.
At this stage, it is safe to assume that he'll be the backup wicketkeeper at the World Cup in October. Whether he starts is debatable and will depend heavily on how the selectors set the side up once Bavuma returns from injury.
They could also offer Tristan Stubbs further opportunities (he hasn't batted in either of the two T20Is he's played) in the England series. The 21-year-old was excellent in the domestic T20 competition this year and his hitting power, combined with the fearlessness of youth, could offer the Proteas the type of middle-order slugger they've lacked at many major tournaments.
I digress. Klaasen is the best placed of the middle-order options to cement a place in the side. It's his to lose.
Has the tw0-spinner approach run its course? 
It was telling that David Miller was asked to skipper the T20I side in Bavuma's absence. Keshav Maharaj did the job in the ODI series, and has stood in in T20 cricket when Bavuma has been injured previously.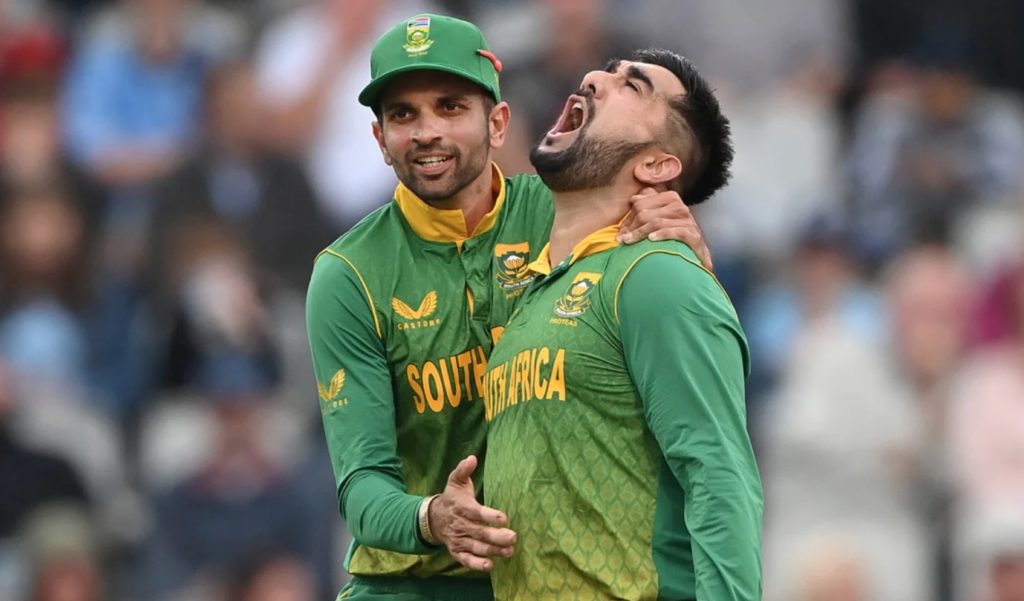 One can reasonably assume that freeing Maharaj of the responsibility is a move designed to give the Proteas the option of playing just one spinner if they choose, and accommodating an extra all-rounder.
I am a big fan of the dual spinners, particularly if you have two world-class operators like Maharaj and Tabraiz Shamsi. However, I also appreciate that the wickets in England and Australia may be better exploited by seamers.
It is, however, a weapon in the Proteas' arsenal that can be engaged under the right conditions in future.
Will Nortje's rebirth sustain? 
I loved watching Anrich Nortje bowl in the ODI series. He has endured an injury nightmare over the last year, and to see him running in at full tilt brought me immense joy.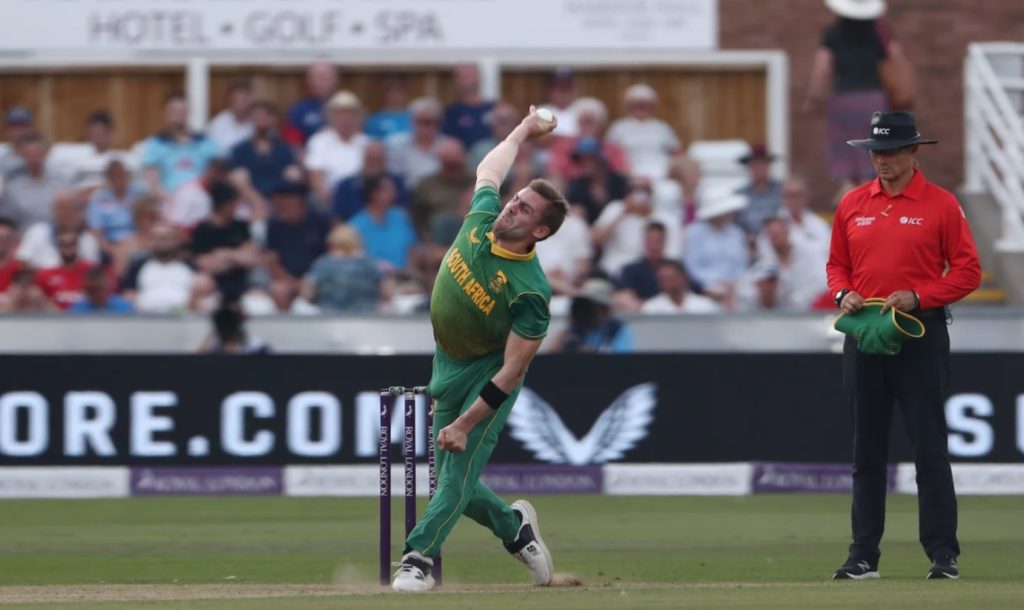 The Proteas are a better side when he plays, irrespective of the format. His speed, skill set, intelligence, stamina and unrelenting will to make a significant contribution to victory combine to make him one of the Proteas' most valuable players.
Without him, their chances of mounting a strong World Cup challenge diminishes significantly, which is why it is critical his fitness sustains.
Stress fractures of the back, the injury that kept him out for the better part of six months, have a nasty habit of recurring if not managed correctly in the months post-injury.
Let us bow our heads in prayer and petition the cricket gods to look kindly upon our quick.