Faf du Plessis' allegations of a complete breakdown in his relationship with Mark Boucher paint a picture of a man not fit to coach South Africa, writes RYAN VREDE. 
This weekend extracts of Du Plessis' autobiography 'Faf: Through Fire' were released and told the story of one of the country's best-ever players' deep struggle to connect with his head coach.
Indeed, Du Plessis conceded that a dysfunctional relationship with Boucher, and to a lesser extent former director of cricket Graeme Smith, ultimately ended his Test career. It appears that it was at the heart of his exclusion from the white-ball formats, too.
READ: Boucher extinguished my Proteas fire – Faf
In the book, Du Plessis laments that Boucher and Smith offered no support to him when he said, "We don't see colour" in relation to questions posed to him about the Proteas' preeminent black African batsman, Temba Bavuma, being sent back to the Lions to regain form in early 2020.
Du Plessis acknowledges his words lacked sophistication and appreciation of the nuances of the situation. However, he claims the duo left him out to dry in the aftermath.
He also cites an incident in early 2020 where Boucher had asked him if he'd give up the T20 captaincy. Du Plessis interpreted it as a "suggestion" and "… wasn't convinced that relinquishing the T20 captaincy was the right decision".
Ultimately, he says that it became increasingly clear that Boucher and Smith wanted Quinton de Kock to captain the white-ball formats, which eventually happened.
Du Plessis paints the picture of a professional relationship he says lacked connection and eventually became "purely transactional". This, he asserts, was reinforced when Boucher failed to respond to a request to meet to discuss his retirement from Test cricket following the Test series against Pakistan in February 2020.
"His silence confirmed to me that I had made the right decision to retire from Tests," Du Plessis writes.
Du Plessis sketches a picture of Boucher as being extremely emotionally immature. Further evidence of this is seen when Du Plessis tells the story of an incident in Pakistan where he was forced to bat late in the day, when, he argues, sending in a nightwatchman was the established practice.
Du Plessis raised his issue with this at a series debrief, only for Boucher to recall it in an accusatory manner months later when they were discussing the unrelated matter of Du Plessis' involvement in the 2021 T20 World Cup.
Du Plessis has been frozen out of international white-ball cricket since he retired from Test cricket. This despite him being among T20's most consistent run-scorers and, notably, regularly finishing in the IPL's top batsmen.
On the weight of Du Plessis' offering in his autobiography, it is hard not to make a connection between his exile and his relationship with Boucher.
SACricketMag.com reached out to Cricket South Africa for comment, but the game's governing body distanced itself from the issue, claiming it was a "personal issue", adding "… only Mark will decide whether or not a statement is warranted".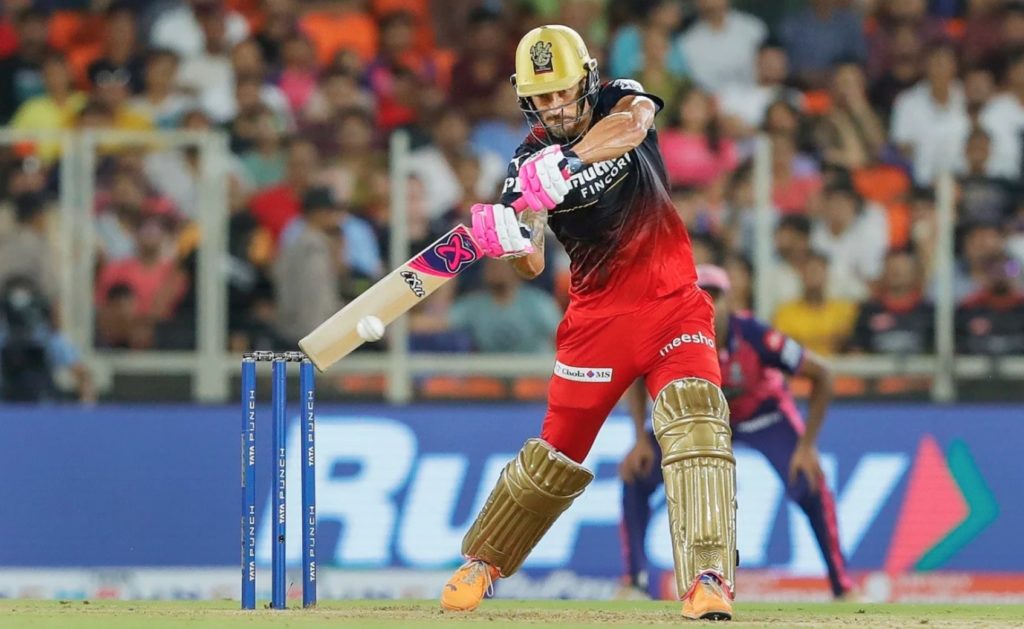 Boucher would not be able to build a legitimate cricket argument for ignoring Du Plessis. He averaged nearly 50 in ODI cricket, getting 63, 96* and 100 in his last three ODI innings before his exclusion. He has a T20I average touching 36 and a strike rate of 134.38. He scored 52* against England in his last match in the format for South Africa (December 2019).
In the 2020 edition of the IPL, he averaged 40.81 at a strike rate of 140.75. In 2021 he improved, finishing with an average of 45.21 and a strike rate of 138.20.  He was excluded from the 2021 T20 World Cup squad despite this.
He claims CSA convenor of selectors Victor Mpitsang "… had not had a single conversation with me since he'd been appointed to replace Linda Zondi in October 2020".
READ: Why Faf won't be picked for Proteas
Du Plessis says that Boucher and Smith were fully aware of his desire to play in the showpiece competition, but did nothing to advance his cause, despite him being one of the format's best.
The Proteas are contesting the World Cup in Australia without one of the world's finest T20 batsmen. It is hard not to conclude that this is by design, given the state of Du Plessis' professional relationship with Boucher.
And this is an indictment of Boucher's character as it is on his coaching competency. The latter is more important in this context, because it significantly compromises the Proteas' ability to win cricket matches. A coach at any level of the game is tasked with giving his side the best opportunity to win. The key dimension of this task is picking the best available players.
Boucher failed in a fundamental performance area of his job in this regard and, if Du Plessis' account of events is accurate, at best he didn't fight for him, and at worst he excluded Du Plessis on the basis of a personal grudge.
Neither is acceptable.
Boucher's tenure ends at the conclusion of the T20 World Cup. Given his history of displaying wholly inadequate amounts of emotional intelligence, as he did in his tone-deaf stance on the issue of kneeling in support of the Black Lives Matter movement, or his response to being accused of being central to the dehumanisation of Paul Adams through a vile team song in the early part of his career, and most recently an apparent personal feud with a player who would make his team better, his departure feels like the best thing for the Proteas.